Welcome back to Inside His Head, a monthly feature on nwaMotherlode which offers women an opportunity to take a little spin inside the minds of men.
This month we wanted to ask our anonymous panel of husbands about their New Year's Resolutions. They answered back with their top three (and they don't seem so far off from our resolutions!):

GRAY: I've never been one for New Year's resolutions per se, but I do have a few goals I intend to accomplish in the coming year:
Spend more time with my daughter. Those 52 weeks fly by if you don't figure out what to do with them. I'd like to do lots of stuff, such as take her fishing again and camp overnight. It's easy to get caught up in the moment if you're working hard, but in the long run it won't be the work that you remember.
Spend more time with my friends. I've been blessed with a lot of really good friends, but have hardly seen them the past several months. Raising a child and working two jobs means I don't have much free time these days. It may take more effort to get together with them, but they're worth it.
Lose the weight I've packed on over the holidays. I like the rich food, the tons of candies and pies and drinks that go with the holidays, but I'm not going to carry it around with me all year. It's good to let yourself enjoy the season. It shouldn't turn into an excuse to let your health slide.

MAVERICK: I'm generally not much for sharing my resolutions but since Motherlode is asking, I'll talk.
I'd like to take my family camping at least twice this year. We used to camp a lot more as a family but have gotten out of the routine.
I have fond memories of even the bad times — like when people kept walking past our tent in the middle of the night; or our dog nearly popped out of the tent like a tiger when a stranger got too close; or when huge storm came up and we had to abandon our tent and sleep in the car.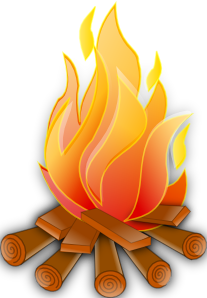 It doesn't have to be far or elaborate, just a chance to get away with my family and unplug. Food cooked outside just tastes better, there's few things more lovely than fireflies dancing in the night and stories are funnier or more memorable when told outdoors.
I'm gonna try to get in better shape. I'm easier to be around when I'm exercising and feeling fit. Recently, I ain't been feeling it and need to get things back on track before I really feel like I've let myself go.
I'm gonna try to apologize much more quickly to my daughter when appropriate. Now that she's getting older she's calling me on things more often and rightly so. She's called me out on cursing, for not being kind to others, and breaking some safety rules that I stressed to her are vitally important.
Each time I came up with dumb excuses, but would eventually apologize and tell her she was right. I'm gonna try to eliminate the time lag, be less sensitive, and tell her she's right from the get-go. She deserves it.

MICHAEL: My top three resolutions:
First is to be more patient and understand that just because it's not my way doesn't mean it's wrong.
Second is to get outside more since our youngest is a little older now.
Lastly is to have a little more time to myself.