Dear Inside His Head,
My husband wants to go on an expensive vacation this summer, but I don't think we should spend the money (it would set us back on our financial goals). I'd like to talk him into a "staycation" which would save us some money. Do you have any advice on how to "sell" him taking a week off from work and staying home?

GRAY: A lot can be said from truly getting away from it all and sometimes vacationing in a different city forces us to drop more of the mental baggage we carry; however, it's rare to encounter a person who's taken the time to explore their own neck of the woods fully.
Ask him how many times you've both said, "You know, we ought to do that some day," after hearing a friend talk about a hike out to a local landmark, a show at a performance theater or a visit to a museum. Just this year I went out to a beautiful cliff I'd wanted to see for years and never made the time for. Now I've realized there's a zip line not too far away and some bike trails I've been trying to get to since they opened. Odds are, both of you have these kinds of things on your list to get around to as well. Take some time to explore them and you may find you've already got more on your hands than vacation time to do them.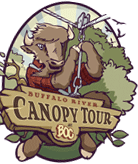 Tell him about the places you could finally check out and no doubt they include a bunch of restaurants you've wanted to eat at. My guess is you could indulge yourself more and still spend a lot less than you'd spend on the gas/airplane tickets and hotel costs.
And I don't want to spoil good fun, but sometimes a good vacation can be spent around the house. Have a potential patio area the two of you could build? Wanted to finally turn that makeshift office into a real one? Working on such things can pay dividends down the road because you get to enjoy them all year long.
But the best part is if you find a new favorite, whether it's an activity, place to eat, place to relax, it's right there in your own back yard waiting for you to return.

MAVERICK: He likely is feeling pretty stressed and thinks he really deserves some time away from work and the house. While the logic of spending less money is a good starting point in selling him on staying home, you also need to convince him he can get some relaxation and fun during a "stay-cation."
The best way to do this is develop an itinerary. Show him what you'll do as a family each day that way it won't seem like he's "wasting"his vacation time sitting around the house. Include a day your husband can keep for himself where he can do something he really enjoys, like a fishing or trip to a golf course he's always wanted to play but may be a bit too expensive, or far away, for every day. Include some structured family time, like trips to a splash park or a visit to a museum or zoo.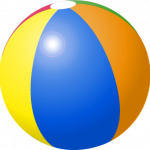 Aim for at least one overnight stay, like a camping trip or a visit to nearby city for some change of scenery.
To really encourage him, plan on a night where the kids stay with friends or relatives and you both get away someplace romantic for alone time. Showing him how you'll spend the time and how much fun you'll have should go a long way in convincing him to play along. The only danger here is any activity will cost money. Look for ways to economize, like packing lunches and bringing sodas or drinks for your day trips.
But for goodness sake don't be a cheapskate. You're on vacation. Allow for some treats and extravagances. You'll still save a considerable amount of money even with a lot of activities close to home compared to traveling and staying in hotels for a week and eating every meal out. And the bottom line is to enjoy yourself.  If everyone isn't having fun, what's the point? He may as well be at work.