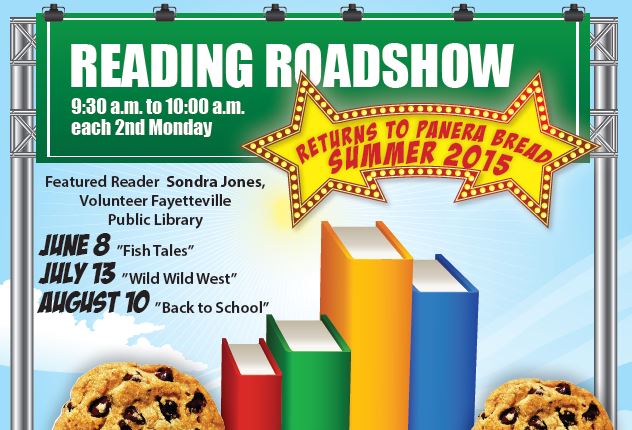 The Reading Roadshow is returning to Panera Bread in Fayetteville this year for preschoolers from 9:30 to 10 a.m. on the second Monday of the month this summer.
The first one starts on Monday at Panera, 3638 N. Front Street, Fayetteville. The featured reader in this interactive event for youngsters is Sondra Jones, a volunteer with the Fayetteville Public Library.
Children are invited to hear the featured reader in the comfort of Panera's Cozy Corner. All children take home a fresh Panera Bread cookie and the adults who bring them will be treated to a free loaf of bread.
Here are the themes for each month's roadshow (9:30 to 10 a.m.):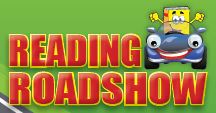 (This coming) Monday, June 8: Fish Tales
Monday, July 13: Wild Wild West
Monday, August 10: Back to School
The Reading Roadshow is a Fayetteville Public Library volunteer outreach program that brings a themed storytime to Fayetteville preschool and pre-kindergartners.