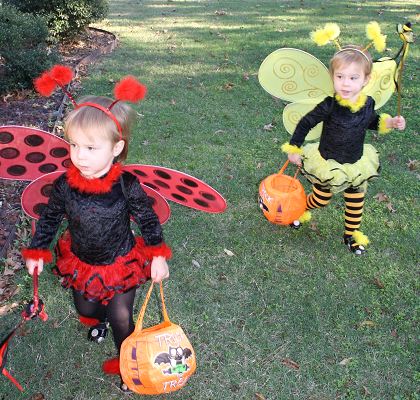 See those sweet faces? These twin girls are nearly 2 1/2, but they started out teeny tiny in the NICU ward.
Their dad, Patton Black, will be walking in the organization's March for Babies event on March 31 and he would love for other moms and dads to start a team of their own and join him at Arvest Ballpark.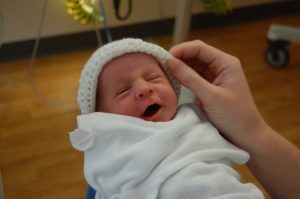 "Our March of Dimes representative Kristin Kimball Powell helped us more than I could ever have possibly imagined," Patton said. "I told her if there was anything I could ever do to help give something back, I would."
Patton is a project manager at SAM's Club, which  will have several teams at the Northwest Arkansas March for Babies walk on March 31 at Arvest Ballpark.
CLICK HERE to register for the 3/31 walk, which will have all kinds of fun pre- and post-event activities. Kids are definitely welcome and there will be food, inflatables, face painting, a photo booth and an area for teams to decorate their own special banners.
Patton's twins were born a month early and his wife's pregnancy was considered high risk from the time they learned there were two babies. He explained that they were mono-mono (monoamniotic-monochorionic) twins, an incredibly rare situation. The babies shared the same placenta and sac, which meant they could be at risk for one baby cutting off the flow of the umbilical cord to the other or that they could become entangled in the cord.
When they were born healthy, Patton and his wife rejoiced. The babies went straight to the NICU, though, because they were each around four pounds. That's when Patton met the March of Dimes representative, Kristin, at UAMS in Little Rock. He noticed that Kristin knew all the NICU babies' names (and all their parents) and she offered assistance to them all.
Patton said he was "in awe" of how she related to the parents, of the baby kits they received and the information about taking care of the babies. He was also humbled by the fact that the March of Dimes provided him a free room about 150 feet away from his wife and babies. They also paid for many of the tests his children underwent.
Now the twins are feisty, healthy little girls. Smart as a whip, according to their proud papa.
"They can count to 50, count to 20 in Spanish and can recite the alphabet," he said.
The March of Dimes wants all babies to have that fighting chance. Mellissa Wood, division director at the NWA office, recently told us some fascinating facts about premature babies and what the organization is doing to help all babies. In addition to paying for testing, March of Dimes also advocates for heel prick tests that can identify newborns who have catastrophic but treatable disorders.
The mission of the March of Dimes is to improve the health of babies by preventing birth defects, premature birth, and infant death. Prematurity is the leading cause of newborn death.

In an average week in Arkansas, 111 babies are born preterm, 17 are born very preterm, 73 babies are born low birthweight and 13 are born very low birthweight.
The money you help raise on your March for Babies team will go toward helping babies now and in the future. You will support lifesaving research, community services, education and advocacy that help babies get a healthy start.
GO TEAM!