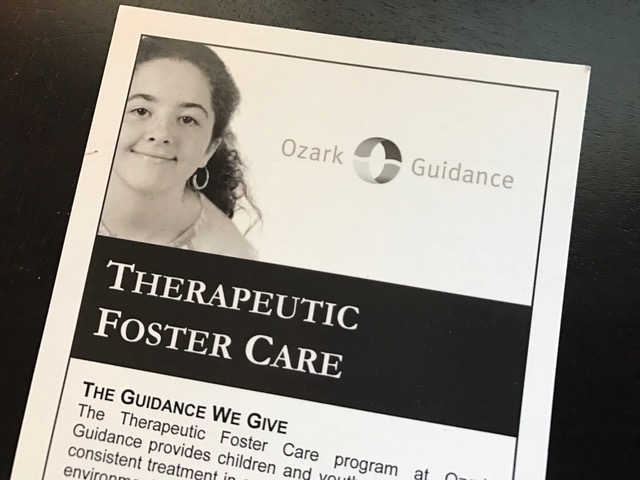 Ozark Guidance Center, our On Your Mind mental health advice sponsor, is hosting an informational meeting on Monday, Sept. 25, to share about the process of becoming a therapeutic foster parent — as well as other ways to help foster parents.
Local mama Sandy Ponomar started as a therapeutic foster mom back in 2012 and was a TFC parent for three years. After that, she adopted her kiddo and everyone said goodbye. Her home was closed in 2015.
However, she's back as a TFC parent now and has has been working with Ozark Guidance for the past two months. Sandy has two TFC children in her home now.
Sandy said, "I think that there is nothing I felt more fulfilled in doing (or challenged) than being a parent. Caring is one of the great foundations of humanity."
If you're interested in finding out more about the Therapeutic Foster Care program, stop by between 6-7 p.m. on Sept. 25th at Ozark Guidance's Springdale campus, 2400 S. 48th St. The meeting will be in the Early Childhood Center building.
Kids and teens may need Therapeutic Foster Care home placements for a variety of reasons, including:
Severe emotional and/or behavioral problems
Multiple failed foster home placements
Bridging placements between hospitalization or residential treatment and a family home, or regular foster home placement
Emotional or mental disabilities
Ozark Guidance help the families that help TFC kids. The Therapeutic Foster Care program at Ozark Guidance offers a structured, consistent treatment in a clinic setting and in the home. They make sure therapeutic foster parents are trained and have the tools to help take care of these vulnerable kids.
Ozark Guidance is also looking for respite homes for TFC kids. If you'd like to help out a foster parent, you can give them a little break by taking care of their foster kids on occasional weekends. This gives you the opportunity to help without full responsibility. Ozark Guidance will give you the training you need.
If you have any questions before the meeting on Sept. 25, call Ozark Guidance at 479-750-2020.