By Amy Stearns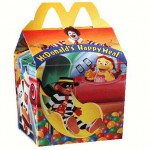 "Isn't that kidnapping?" our friends asked when we told them we had just met with a birth mom and birth grandma at our local McDonald's — and drove away with 2 children, Eli, 10 months and Caroline, 26 months.
For 15 years we had been praying for children, been in and out of the adoption process, been wondering at God's timing in all this, and finally coming to a state of resignation, that I would never have children of my own. I have loved on all kinds of kids and enjoyed being an aunt, a nursery worker and baby-sitter. Although I would smile and nod at all those encouraging people telling stories of miraculous conceptions and amazing adoptions, I was inwardly heartsick, even angry sometimes: "So, when's it my turn for a miracle?"
In 2005, we were chosen twice by birth moms for private adoptions. The first mom miscarried, and the second changed her mind a few weeks before the birth. I felt I had had the miscarriage. Every baby shower, I worked to focus on the mom-to-be, and cry on the way home. I could tell you with full assurance that God can and does answer prayer–your prayer, not mine. Then came March 1, 2007.
I went walking that morning with a friend. Dawn said, "Hey, let's go visit Michelle at the hospital." I had a lot of things to do that day and at first said I'd go later, then thought, "Well, why not." So we jumped in Dawn's van and headed over. As we walked in the hospital room, Michelle's family was gathered around the bed where her son and daughters were watching T.V. She looked up and said, "It's you."
"Well, nice to see you, too!" I retorted, a little put off by the lack of greeting from one of my best friends.
"I was just looking for your phone number. Come here."
Michelle pulled me over to the window and asked, "Can you guys take two kids tonight?"
"Sure!" I said flippantly. At the time, we were living with my 85-year-old mother-in-law while we waited for our house to be available mid-April.
"No, for real. I just got off the phone with a relative who is asking if we know anyone who can take a baby and a toddler tonight. The birth mom and birth grandma can't care for them anymore and they want to find a family to adopt them. Today."
After controlling my shaking hands and realizing she was completely serious, I got some more details and called my husband. William was at Lowe's picking out paint for his sister. I asked him, "Do we want to take two kids tonight?"
"Sure!" he said flippantly. (I think we've been married too long….)
I said, "No, this is for real." I gave him the details Michelle had given me and we decided we had to pursue it. Michelle called the relative to give the birth mom my phone number to call when she was ready to talk.
Dawn half-carried, half-walked me out of the hospital to her van. Could this really be it? What's going on? How is this happening so quickly? Is God doing this? Am I going to be heart-broken again? Will she call? What am I going to say??
My mother-in-law needed to go to the store, so as a distraction I went with her. I hadn't told her the situation, not really sure I could believe it myself. While we were getting groceries, my phone rang. The birth mom wanted to know if we could meet in a couple of hours. We decided to meet at McDonald's since it has a play area. I called William and we were on.
My first call was to our lawyer, Keith, who had helped us in the 2005 unfulfilled adoption. "Keith! What do I say? What do I not say? AHHH!" Kind, wise Keith gave me a list of questions, but mostly told me to listen. He said he would have papers drawn up ready to go for the birth mom when she was ready.
Those two hours alternately flew and dragged by. I didn't know what to do with myself. Disbelief fought hope fought anxiety.
My husband and I went over our game plan, but mostly we just prayed.
We got there first and looked for the best spot to sit and talk. And then in they came: the birth mom with Eli in a baby carrier and her mom with Caroline, holding her hand. I held my breath. Caroline and William and the birth mom went over to the play area and the birth grandma and I settled Eli into a high chair. My first thoughts were, "Holy cow, these are cute kids!!" My next thought was, "Holy cow! Two kids!!"
After 20 minutes of talking about our stories, the birth mom said, "Yep, you guys are the ones. Are you ready to take them?" She had a new bag of diapers and wipes, formula for Eli and we got a Happy Meal for Caroline. We transferred the car seats to our car and drove away, having set a meeting at the lawyer's office for the next day to sign papers starting the adoption process.
As we went along, we alternated between laughing, crying (quietly, since Eli was sleeping and Caroline was looking out the window trying to take everything in), and saying, "We've got two kids in the car. We've got two kids in the car."
The next day, the birth mom was early to the appointment, so the lawyer had a lot of time to make sure she understood the permanence of what she was doing. Ten days later, her rights ended. And ours began. We fulfilled all the requirements for adoption — a little backward, since you normally do the paperwork before getting children — and September 26, 2007, Caroline and Eli became Stearns people.
The transition to a family of four has been full of ups and downs, flying by the seat of our pants, generous love and support from family and friends…and a lot of prayer.
Last week, Eli turned two. His big sister is teaching him how to swing, blow bubbles and jump from the coffee table to the couch. He hasn't gotten that last one down yet, but he sure tries.
And they bring joy and light to everyone they meet. My husband works in a retirement center. When we take them, the residents light up, "Hi, Caroline! Hi, Eli!" People stop me in the store to tell me what beautiful children I have and how much they look like me. They are kind hearted and loving (for the most part). And our story has given many people hope that God does answer prayer — even when the pray-er has given up.
I'll be celebrating my first official Mother's Day this year, at the age of 44. God definitely moves in mysterious ways, His wonders to perform.
Amy Stearns is the winner of MotherLode's De-LUXE Mother's Day Getaway Giveaway, sponsored by Luxe Derma Spa and Beauty Lounge. She will be treated to a half-hour massage, Bilberry facial, manicure, pedicure, make-up and spa lunch.