Editor's note: NexGen Tennis Academy is a paid sponsor in the featured section of our 2018 Northwest Arkansas Summer Camps & Activities Guide. This story offers additional information about NexGen's fun summer camps as well as contact info.

Camp name: NexGen Tennis Academy Summer Camps
Address: Summer camps will be at Randall Tyson Recreational Park, 4303 Watkins Ave., Springdale
Phone: (479) 263-2178
Who teaches your camps? Nexgen's week-long camps are staffed by an elite group of tennis professionals who played NCAA Division I college tennis. Our Razorback alumni inspire children to get active and learn to play tennis. Players of all ages and levels are welcome to our camps and will be placed in small groups based on skill level. Training  will fit the individual needs of each player.
Our coaches and camp counselors are mentors who create an environment that provides a social network while promoting a lifestyle health, fitness and fun! Every Friday we will end our camp with a pizza party with prizes and a free t-shirt to every camper. Class sizes are limited so register early.
Tell us about your private lessons this summer:
Private lessons are also available this summer. If you have questions about camps or to schedule private tennis lessons, contact Shannon or Johan:
Shannon Hudson
Shannon.Hudson@matrixtenniscenter.com
Johan den Toom
Johan.denToom@matrixtenniscenter.com
Camp instruction includes:
Forehand & Backhand Drills
Spin, Volley & Smash Sessions
Attack & Defense Practices
Technical Development
Serving Skills
Round Robin Play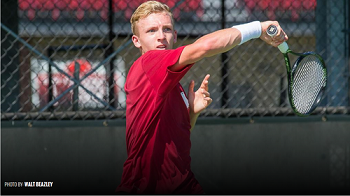 Camp Dates:
Session 1: June 18-22
Session 2: June 25-29
Session 3: July 9-13
Session 4: July 16-20
Session 5: July 23-28
Cost: Each session is 5 days of tennis (Monday – Friday)$150 per Session
Discounts:
10% Sibling Discount
$20 Multiple Session Discount
Only one discount can be applied to each session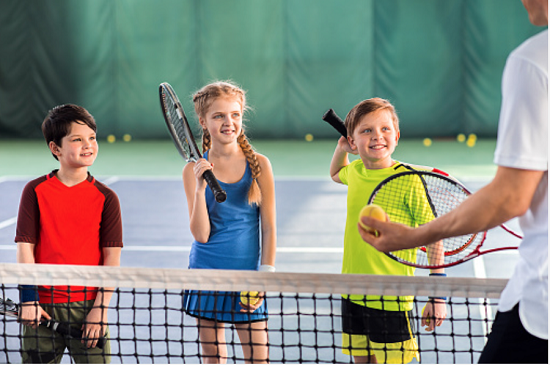 Why tennis?  
USTA FOUNDATION SPECIAL REPORT:  MORE THAN A SPORT—TENNIS, EDUCATION AND HEALTH, is the first nationwide study to compare the education and health profiles of youth tennis participants with participants in other contact and non-contact sports, as well as students who do not participate in sports.
54,048 8th and 10th Graders Surveyed
4,278 Tennis Participants Surveyed
Youth who play tennis:
48% get better grades
73% are better behaved
82% are more community-minded and well rounded
Click here for more information about NexGen's tennis camps.