We recently had an online chat with the newest dentist at Smile Shoppe Pediatric Dentistry, Dr. Emily Fourmy. If your kids need a pediatric dentist, here's an opportunity to get to know one on a more personal level. Our thanks to Dr. Fourmy for answering our list of questions! 🙂
Where did you go to dental school and how did it prepare you for your new position at Smile Shoppe Pediatric Dentistry?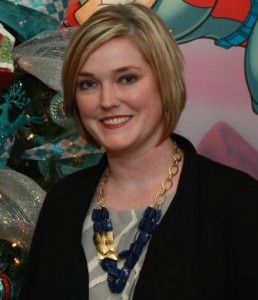 I went to dental school and residency at the University of Tennessee Health Science Center in Memphis, and during residency completed fellowships at LeBonheur Children's Hospital and St. Jude Children's Research Hospital. I think being at these specialty hospitals where children with unique conditions were seen prepared me to see most anything I have and will encounter in the Northwest Arkansas area.
What is your favorite part of the visit with a patient?
I love getting to interact with the patients! Working with kids makes every day interesting and different, and I love getting to know the kids and learning more about them. I get to act silly and laugh a lot, and I love that as well!
What's the most surprising thing a kid has ever said or done to you in the dentist's chair?
I don't think I can choose just one story. Kids say the most hilarious things and always keep me laughing. I asked a little girl a few months ago where she went to school, and she told me, "The big blue building." Also, I asked a patient if any of her teeth were bothering her, and she pointed to two different teeth. I asked her when they bothered her, and she replied, "Sometimes, on Fridays."
What are some of your tricks for helping nervous kids relax during their dentist appointment?
I think the best way to get a child to relax is just to visit with them first. Before I even pick up my mirror to look in their mouths, I ask them about school, hobbies, and summer/ Christmas vacation. Distraction also works great as well. Getting them to think about something else instead of being anxious about what I'm doing makes a big difference. We are also honest with patients and tell them everything that will happen, in kid-friendly terms, of course.
What do you love most about being back in Northwest Arkansas after being away at dental school?
First of all, I was an assistant at Dr. Rhodes' office before I went to dental school & residency, and it's been so fun to be back at the office and working with Dr. Rhodes and the staff again.  Also, I'm from Fort Smith, and I've loved being close to home again after being in Memphis for 6 years. It's been fun to be able to see the children of friends from high school that live up here. I have missed fall in Northwest Arkansas and the beautiful scenery, so I've enjoyed that as well.
What do you like to do when you're not working?
I enjoy exercising (Jazzercise, kickboxing), gardening, crafting, watching Broadway musicals, and spending time with my family and friends.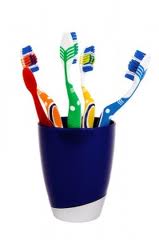 If you could tell moms just one thing that would make the biggest difference in their children's dental health, what would it be?
I can only pick one? This is obviously a subject I'm passionate about and love to talk about it! For infants & toddlers, make sure they're not going to sleep with a bottle or sippy cup filled with anything other than water. And make sure you start cleaning the teeth once they've come in, even if it's with a damp washcloth. If you're nursing, and your child has teeth, make every attempt to clean the teeth off before putting the child down to sleep. For older kids, I would say making sure that kids are brushing twice a day for at least 2 minutes with a fluoride toothpaste, and flossing once a day is essential. Brushing and flossing can't always prevent cavities from forming in the grooves of the teeth, but it does make a big difference as far as cavities between the teeth and on the other tooth surfaces.
For more info on Dr. Emily Fourmy or Dr. Jeff Rhodes and his staff at Smile Shoppe Pediatric Dentistry, click HERE to visit their website. You can also call to ask questions or schedule an appointment at 479-631-6377 or send an email to info@smile-shoppe.com. The center is located at 5518 Walsh Lane in Rogers.