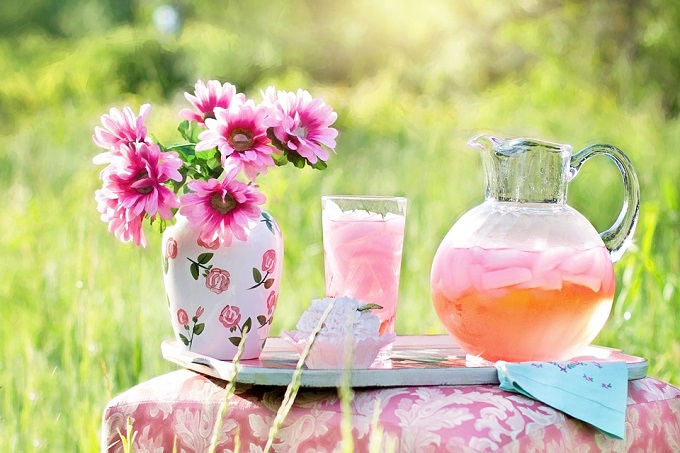 The weather was so gorgeous over the weekend that the neighborhood kids started selling lemonade from their driveways.
Pink lemonade is our favorite, so today we'll show you how to turn that into a pie! And this one is easy.
Pink Lemonade Pie
Ingredients:
Graham cracker crust
1 can sweetened, condensed milk (we like Eagle brand)
1 small can of frozen pink lemonade
1 small container whipped topping
Mix together the condensed milk, frozen lemonade and whipped topping. Pour into the graham cracker crust and chill for several hours. Add more whipped topping if you like — to give it a prettier pie appearance.
Bon apPIEtit!