By Shannon Magsam, nwaMotherlode co-founder and Ladybug's mama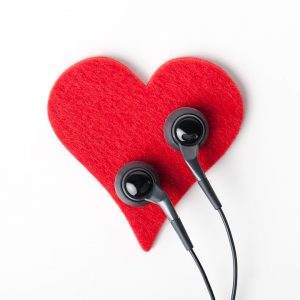 I never thought I'd say this, but I'm addicted to an hour of exercise every night — and (fascinating, intriguing, walk-worthy) podcasts were the gateway drug.
It all started when I tried to step up my walking game while listening to audiobooks. I'd get annoyed because I can read faster than most people can talk. Plus I had to pay wayyy too much attention while also sidestepping dog poop on the sidewalk (REALLY, dog owners in my neighborhood?) and making sure I didn't get hit by a car.
Enter: podcasts.
The best ones are like stepping into a really great conversation (so much better than dog poop) that I can join while I'm running or walking.
At first I only listened while exercising as a way to ensure I'd get out there and move my butt. Then I started listening in the car line at my daughter's school. And now I listen while putting on my makeup (I get so annoyed when I have to hit pause to dry my hair), while cooking dinner, while my daughter won't talk to me in the car and is listening to music through her headphones, while I'm unloading the dishwasher.
But the best way to listen is while doing my walking/jogging routine. I'm out in nature and I feel free for at least an hour. I make sure to have multiples cued up in case the topic isn't exactly what I expected or the audio is distractingly bad.
And I want to go outside and exercise EVERY NIGHT, even if it's hot out and I know I'll have to wash my hair again (isn't that the worst?). A great byproduct of my podcast obsession is toned legs and a happier heart. I'm sure my blood pressure is lower, too. I'm just more peaceful in general because I'm taking a time out just for me — and I'm not staring at a screen. Trees, sky, sun, moon — who remembered how beautiful they all are?!
I must admit something, though … I've become a little antisocial with my in real life friends. When a neighbor or friend texts to see if I'd like to take a walk, I always say yes (if I can). But I secretly feel a little disappointed because it means I'll miss out on my Podcast Power Hour. I told you: addicted.

Part of it is that I like doing two things at once that are good for me. I'm either learning (about how to do my job better, momming better) or being entertained (it's good to laugh!) PLUS I'm getting in a good workout.
Here are a just a few of my – absolutely eclectic, based in Arkansas + about motherhood — faves if you're looking for a new podcast to love and listen to excessively, with the added bonus of toned calves:
Arkansas-based:
Tribe Talk, Amy Robinson, Laurie Marshall, Courtney Lawless
Startup Junkies Podcast, Jeff Amerine
Color and Happy: A Podcast About Creativity, Paige Ray
SelfWork, Dr. Margaret Rutherford
Arkansas 100 Podcast, Natalie Ghidotti
Other places:
The Longest Shortest Time, Hilary Frank
For the Love, Jen Hatmaker
TEDTalks Kids & Family
The Mom Hour, Meagan and Sarah
Spawned, Kristen & Liz from CoolMomPicks
Happier, Gretchen Rubin
God Centered Mom Podcast
What's your favorite podcast right now? Please share so I can spend even more hours listening to people I (probably) don't know so they can entertain, enlighten and energize me during my Podcast Power Hour.