By Shannon Magsam, Ladybug's mama
If your love language is words of affirmation, you'll find your love bank might be downright penniless if you have a teenager.
There are often lots of words, but few are affirming.
At least that's my experience right now.
If you're the mama to a sweet toddler who says, "Fank you, mommy" or a 7-year-old who sticks to you like glue and hangs on your every mama word, bask in it, ladies.
The warmth of your child's face beaming up at you will need to be the sun that warms you when frosty teenager days arrive.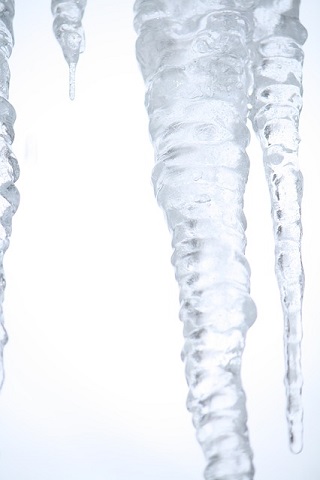 I swear I sometimes see the faint outline of icicles hanging from my 13-year-old's bedroom door and those icy fangs seem to grow longer as the days creep up to her 14th birthday.
I'm a little concerned that they might extend to the bottom of the door, which will make it really difficult for me to deliver fresh-from-the-dryer clothes to her dresser drawers or slip in the door to scratch her back at night before bed.
Luckily, there are few sunny moments to keep the temperature just above freezing at our house.
That said, my teenager did something yesterday that made my love bank account FAT.
We were leaving the library and she saw a mom taking pictures of her (I suppose) husband with their two kids. They were both  laughing and being silly.
"Relationship GOALS," she intoned.
"Relationship GOLD?" I asked, perplexed.
"No, mom, relationship GOALS. Like, you have career goals. But this is relationship goals," she said.
Ohhh, as in that couple you can look up to and aspire to be like in your own relationships. Got it.
Then, she added: "You and dad could be relationship goals."
"Well, wow. Thanks. That was sweet of you to say. That. Thanks," I stuttered, the words falling out in fragments through my smiling lips.
Icicles melt, birds sing.
And CHA-CHING.
Words of affirmation? Check. Big fat check in the love bank.
Shannon Magsam is co-founder of nwaMotherlode.com, nwaMomProm.com, and the proud mama of a 13-year-old lady(bug). She's married to John, a fellow writer and entrepreneur.