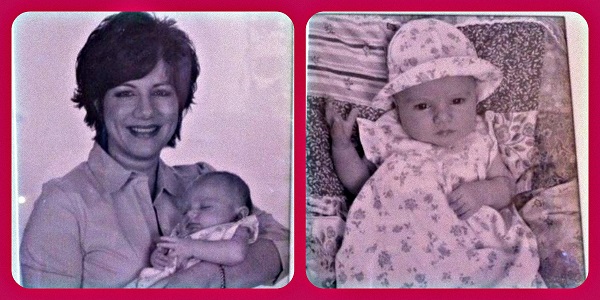 By Shannon Magsam
In three days my baby Ladybug will turn 12.
That's a pic of her (above) at a few weeks old. Don't you just love those chubby cheeks? Mine, I mean.
I haven't quite wrapped my head around it, but ready or not – she'll be a dozen years old. I remember when she was little, I would hear about someone else's kid turning 12 and I would cringe. I just couldn't imagine it. How OLD that sounded for any kid of mine.
I worried that by age 12 she would have become some snarky, moody, pre-teen who hated me. She can be a little moody, and she doesn't always want to do what I ask, but she's still pretty much that sweet child 'o mine. Fingers, toes and eyes crossed that our path doesn't get too bumpy from here.
Since this is my diary of sorts about mamahood  – and Ladybug will maybe read it someday – I give her (you) 12 words to describe my favorite (and only) daughter.
Actually, let's make it a baker's dozen:
Artistic
Kind
Witty
Smart
Sentimental
Critter-loving
Honest
Minecrafty
Animated
Beautiful
Messy
Creative
And … Zany.