By Shannon Magsam, Ladybug's mama

"I think I'm already involved in enough," my daughter told me after I went on and on about the joys of the competitive problem-solving program Odyssey of the Mind.
"But wouldn't you love it?" I asked.
"Yes, probably, but I have cats, church, 4-H and I want to start back up with guitar lessons," she answered.
Touche, wise sixth grader.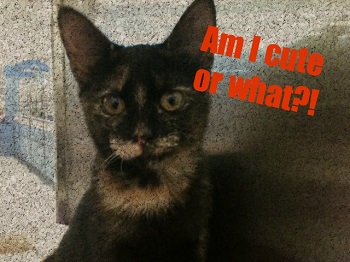 It's true that she's busy for an 11-year-old. We volunteer at PetSmart in the cat adoption center (that's what she means by "cats"), she's involved in youth group on Wednesday nights and she's in the young riders club with 4-H. And, yes, she wants to pick guitar lessons back up after laying off for the summer.
Let's not forget that homework has to be done in there somewhere.
So that's a lot, especially for someone who craves – and needs — her downtime to be her best self. Ladybug loves to hang out with her friends, but likes to retreat to her bedroom every day to draw, create movies on her computer or watch her favorite shows (Teen Titans, My Little Pony are two favorites) in peace.
I remember needing my alone time, too, as a kid. Time to think, dream and just be. Heck, I need that now!
So, with that said, I let go of the Odyssey of the Mind line of thinking.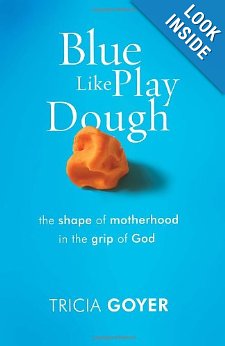 Tricia Goyer, a Little Rock mom who has authored more than 40 books, had some intriguing advice during her session at the Arkansas Women Bloggers Unplugged conference I attended recently. She said to take a hard look at everything you're doing in a week (should do, have to do, want to do) and cut out EIGHT activities.
Ouch.
She said for real, just sit down and write out everything you do in a week and rank each activity based on your priorities – things like having dinner each night as a family. Then take out the virtual scissors and start cutting.
She first eliminated eight things herself when she was mom to several young kids and came home crying one day, telling her husband she didn't have time to "do it all". He encouraged her to analyze her schedule and do some judicious carving, including some of those things she might be doing just to "look good" to other people. (Who does that? Not me. Ahem.)
Tricia advised us to get real familiar with the word NO when an activity or event doesn't match with our must-dos and priorities.
Thanks for the words of wisdom, Tricia. I think my daughter will be happy your session helped back her up on that whole extracurricular thing.
Oh and congratulations on the new additions to your family. I saw their sweet faces on your blog and they are adorable. I can't wait to read your book, Blue Like Play Dough for more smart mama advice (plus I'm anxious to read about your journey from rebellious, pregnant teen to busy, homeschooling mom of six).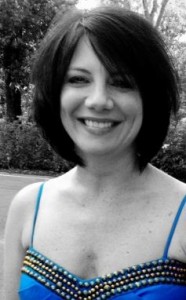 Shannon Magsam is a tween mom, married to a newspaperman and the love of her life, and co-founder of nwaMotherlode.com.