By Shannon Magsam, co-creator of nwaMotherlode and Ladybug's mama
I've been reminiscing a LOT this week since my baby girl — the most amazing, sweet and wonderful Ladybug in my life — is turning 16 tomorrow.
I'm sorry if I sound ridiculously sentimental. I'm sentimental on a good day, but look me up the day before my daughter turns 16 and I'm over-the-top sappy.
I've been blogging about Ladybug since Gwen and I started this website back in 2008.
I went back to look at my old posts and had to laugh when I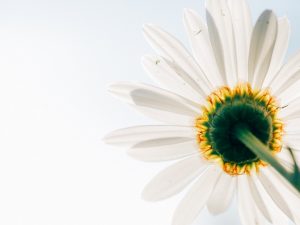 came across one from when my daughter was 6. A decade later and what's particularly funny is how age 6 can easily apply to age 16.
She loves me.
She loves me not.
She loves me.
Read this and I think you might recognize your own teenager (or 6-year-old):
Woe is me, second hour Sunday school is over for the summer. That means that now during sermons I'll be scattered and scolding instead of focused and absorbing. Sunday was the first of such pleasurable times. (Yes, I know my now-6-year-old needs to be able to sit still and listen in "big church" and we'll be teaching her that, but *SIGH*)

So Sunday was the beginning. And she really did very well until the sermon ran long and I had to scold her for being too fidgety and noisy. I gave her a piece of paper and a pen to channel some of her energy and I was rewarded with this note: "I don't like you right now."

While I was pleased she's writing sentences, it felt very strange to have her literally spelling out indictments against me now.

After church and then lunch, we headed to the library to return some overdue books and videos. I also wanted to find a book about 6-year-olds. There was one in particular by Louise Bates Ames that I was searching for (she's written one for every age up to your 14-year-old).

I had read those when Ladybug was younger and found them helpful. It's easier to be patient – and forgiving – with your kid when you know what they're doing is developmentally normal.

I finally located the book "Your Six-year-old, Loving and Defiant," and started reading while Ladybug played on the computer. The first sentence of the first chapter mentions the 6-year-old's "bipolarity" which I have definitely noticed around here since Ladybug's birthday a few months ago.

Louise Bates Ames writes: "One of the Six-year-old's biggest problems is his relationship with his mother. It gives him the greatest pleasure and the greatest pain [ouch]. Most adore their mother, think the world of her, need to be assured and reassured that she loves them. At the same time, whenever things go wrong, they take things out on her [true!]"

She continues: "An example of this is that of the little girl who sat at the dinner table, arms folded, refusing to eat. When her mother urged her to eat, she replied coldly, 'How can I? I have no spoon.'" [Was dear Louise at my house last night?]

She goes on to write this part [cue dagger through heart]: "Six is beginning to separate from his mother. In fact, it is this quite natural move toward more independence and less of the closeness experience at Five that makes him so aggressive toward her at times." Well, there ya go.

On the way home from the library, Ladybug switched to her other persona. She borrowed my white Styrofoam cup filled with watered-down Dr. Pepper and wrote as neatly as she could around its curved side: "I Love MoM AND DaD BKUS ThA Are GrAt." Bipolarity at its finest.
Happy 16th Birthday, Ladybug! Your mama is so proud of who you are and who you're becoming. ♥