1 In my distress I cried to the LORD, And He heard me.  ~ Psalm 121:1 (NKJV)
By Bro. John L. Cash
When I was a teenager (way back in the 1970s), I was just getting started as a Christian. I remember that even though I was young, I really wanted to live a life that was pleasing to God. One time our church took all our teens to a weekend youth retreat about prayer. The workshop leader was somewhat famous in our brotherhood and was a likeable teacher. He taught the "ACTS Method" for daily prayer.
In this method, "ACTS" was an acronym for Adoration, Confession, Thanksgiving, and Supplication.  Our teacher said that our daily prayer time should begin with adoration. We should praise God for all His goodness and holiness. Then we should confess every known sin in our lives. Then we should give thanks to God for all the good things that He has given us. After we had fully done these three things, we were finally ready for supplication — that is, to begin our prayers asking God for things.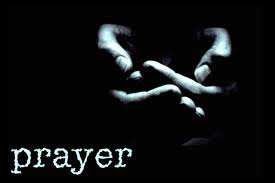 Now maybe I got the lesson wrong, but the way I understood the teaching was that if we wanted God to hear our prayers, we had to adore, confess, and give thanks first. And that was a very difficult thing for me to do.  How could I ever have time (or words) to rightly praise the Creator for His excellence? How could I remember to confess every sin I've ever committed? What if I didn't realize something was a sin, or I forgot to mention something wicked I had done? What if I wasn't thankful enough, or I didn't recognize something that God had given me as a blessing? It left me feeling very overwhelmed. For awhile I kind of stopped praying because I didn't have time for the preliminaries or felt like I couldn't do them properly.
Well, flash forward more than 40 years. In a lot of ways, I feel like I'm not much better than when I started out. But one of the blessings of getting older is the gift of perspective; it's wonderful to recount the blessings and provision of God over the decades. And I just wanted to say that God has answered a multitude of prayers on my behalf — even when I didn't attempt "the preliminaries." He answered my prayers when I was making a mess of things. He has proved faithful when I was faithless.
So, dear friend, be encouraged. Your relationship with the Lord doesn't rest on your ability to pray well. And God doesn't answer your prayers because you are good.  He answers your prayers because He is good, and because He loves you. Just take time to talk to Him this week.
Dr. John L. Cash is the "Country Preacher Dad." He was raised in Stuttgart, Arkansas, and has spent the last 33 years being a country preacher in the piney woods five miles south of the little town of Hickory, Mississippi. He's a retired Mississippi public schoolteacher with grown sons, and is now a stay-at-home-grandpa with his grandson, Landon Cash. He and his lovely wife, Susan, live in a brick house in town (where the Preacher and his wife had a grand time at the Gideon's pastoral appreciation banquet on Thursday.) You can send him a note at brotherjohn@ilovechurchcamp.com.