2020 Fall events and activities in Northwest Arkansas
We're so happy that some things are starting to feel a little "normal" again right now, like visiting pumpkin patches and attending fall events.
Of course, we always enjoy the multiple seasons in Northwest Arkansas — and fall is definitely one of the prettiest here. To help you enjoy this time of year, we've rounded up 10 of the best things to do this fall in Northwest Arkansas.
[Please keep in mind event details could change due to COVID-19. Confirm with event organizers before making the trip.]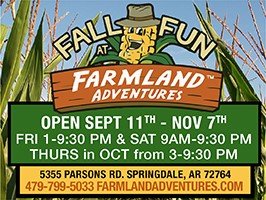 We're also providing the 2020 Fall Fun Guide in a printer-friendly version that you can download for free by clicking HERE. Just print it and stick it on your fridge or in your purse, diaper bag or in the car so you'll have it handy. (Some moms also like to bookmark this guide on their phone's homescreen so all the info is just a click away.)
Click on the names of the events below to find out more about each activity:
In Fayetteville, there's the Fayetteville Funky Yard Sale, In Retrospect Vintage Mall & Boutique and 410 Vintage Market.
In Springdale, we love to comb through Midtown Eclectic Mall.
In Rogers, friends recommend Betty's Attic, Somewhere in Time and The Rusted Rooster.
In Elm Springs, we hear good things about The Mercantile.
In Bentonville, friends have recommended True Treasures.
In Gentry, check out The Chicken Coop.
Craft a beautiful day at a craft fair. There are several fun craft fairs planned for mid-October this year, including the It's Fall Y'all Craft Fair in Bentonville on Oct. 15-18, the Frisco Station Mall Arts & Crafts Fair in Rogers on Oct. 15-18, the Ozark Regional Arts & Crafts Fair in Fayetteville on Oct. 15-17 and the Spanker Creek Farm Arts & Crafts Fair in Bella Vista on Oct. 14-18, 2020. Sadly, the ever-popular War Eagle Fair is cancelled this year. (Sharp's Show and War Eagle Mill craft fair are also cancelled.)

Follow the Arkansas Wine Trail.

One way to really see the beauty of Arkansas is to visit the various wineries across the Natural State. We have two wonderful wineries in Northwest Arkansas, including Sassafras Springs Vineyard in Springdale and Tontitown Winery in Tontitown. Here's a list of other wineries across Arkansas.
Take in the NWA view from a local patio. We love to hang out on a patio in the fall here and we're even more committed to eating outside during these pandemic times. Here's a list of popular patios across Northwest Arkansas, including info about the outdoor refreshment districts in downtown Fayetteville and Springdale.
Shop unique boutiques. In late November, there's always the NWA Boutique Show to enjoy. This year the show is scheduled for Nov. 20-21 at John Q Hammons Convention Center in Rogers. (Please note the new location for a second year.) This juried show features boutique booths with custom and one-of-a-kind creations from local and regional designers. Clothing, jewelry, art, stationery, gifts, personalized items, home décor, furniture, baby essentials and more. See you there!

Enjoy the bounty at the many farmer's markets around NWA.

The various farmer's markets in hometowns across NWA run through the fall, so if you haven't been out to one yet, you should visit those while you can! Keep in mind these markets host LOTS of fun events throughout the fall and winter season!
Here are the links to each farmer's market:
Get happy about all the Halloween events! This year Halloween is no doubt going to be a little different. We'll let you know about events as we hear about them. For now, we know about a Halloween Music on the Mountain event at Mt. Sequoyah on Saturday, Oct. 31.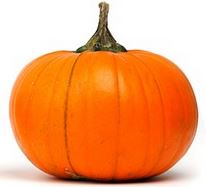 Again, if you'd like to easily bookmark this info to your phone's home screen OR print out a copy for your fridge, purse or diaper bag, click HERE to download the Fall Fun Guide Printable for 2020.
Thanks also to Farmland Adventures for sponsoring the production of the 2020 Fall Fun Guide, which makes it possible for us to give the guide to Northwest Arkansas moms for free! 
Check back soon to see our big list of Northwest Arkansas Halloween events. (Well, fingers crossed!)