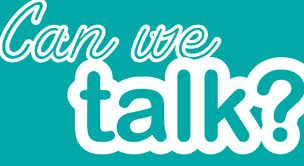 Happy Monday morning, mamas! Hope your week is off to a good start. Today through Friday during our Mamas on Magic 107.9 segments, we'll be talking about having those tough conversations with kids.
You know the ones — about natural disasters, what secrets to keep versus which ones to share, scary or scandalous news stories, puberty, social cliques and more. We'll touch on these topics and share a few tips from parenting experts who weigh in on these subjects.
Listen to Magic 107.9 at 7:45 a.m. each weekday morning to hear the Mamas on Magic radio segments, or click the links below if you miss one and want to catch up.
Click the links below for additional resources on these topics:
Click here to go to the TalkWithKids.org website
Click here for more on talking about puberty