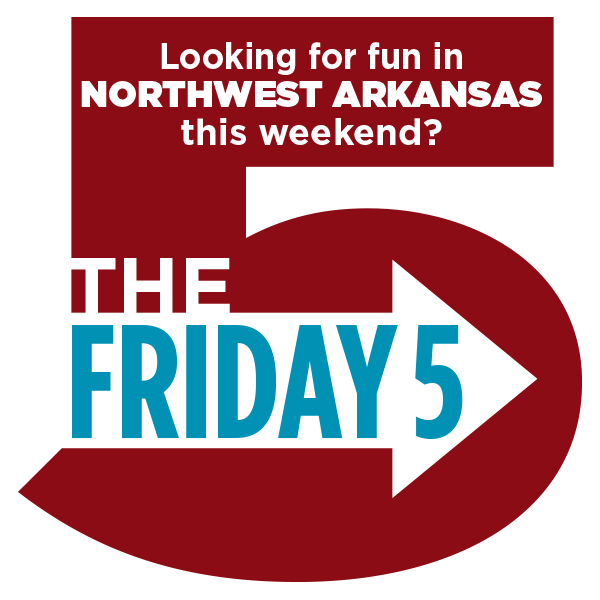 With warmer (if perhaps not drier) weather come so many wonderful events, and thoughts of summer! As you think about what to do this weekend, don't forget to think about the summer too: CLICK HERE to go to our 2017 Summer Camps and Events Guide for Kids!
Crystal Bridges Spotlight Talk: Luis Urrea
Crystal Bridges is hosting a spotlight talk with Luis Urrea, in conjunction with their Border Cantos exhibit. Urrea is an award-winning non-fiction author, known best for his Pulitzer finalist book, The Devil's Highway.  His presentation is entitled "Universal Border: From Tijuana to the World," in which he explores the experience of immigration and the significance of the border though his own life story. A book signing will follow the talk. This event is free and open to the public. Registration is required.
Date: Friday, March 31
Time: 7 to 8pm
Location: Crystal Bridges Museum
More info: Click here
Farmer's Market Opening Day on the Fayetteville Square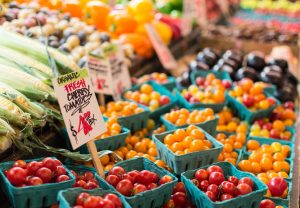 Join Mayor Lioneld Jordan and NWA producers at the opening day of Fayetteville's Farmer's Market! This farmer's market is one of the biggest in the NWA area, and is always brimming with delicious local produce, grass fed meats, artisan cheeses, farm fresh eggs, jams, jellies, crafts, and more! But if you miss opening day, don't worry—the Fayetteville Farmer's Market happens every Saturday, April through November, 7am to 2pm.
Date: Saturday, April 1
Time: 7am to 2pm
Location: Fayetteville Square
More info: Click here
Movie Under the Stars
The Centerton Fraternal Order of Police, Lodge 86, has partnered with First National Bank of NWA to provide a 100% free family movie night. Free hotdogs will be provided until they're gone, and you only need to bring drinks, candy and seating. Restroom access will be available inside City Hall, courtesy of the Mayor Bill Edwards, and the City of Centerton.  The movie will start at sunset and will be family friendly. (Please keep in mind the event is first come first served, space is limited for parking and seating. We encourage families and friends to carpool if possible! -Lodge 86)
Date: Saturday, April 1
Time: 6-9 p.m.
Location: Centerton City Park
More info: Click here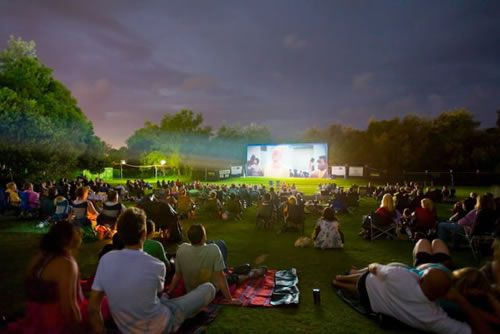 Super Saturday: Fenner Russell Music Series with SoNA
Join the Fayetteville Public Library for an interactive performance with the Symphony of Northwest Arkansas. A trio flute, bassoon, and percussion will perform songs ranging from traditional orchestral to fun and familiar. Audience members will get to practice conducting  and learn about basic musical concepts, culminating in the chance to be the "maestro"! This event is free and open to the public.
Date: Saturday, April 1
Time: 10:30 to 11:30am
Location: Fayetteville Public Library
More info: Click here
Dr. Seuss Ice Cream Party

Northwest Assembly church is throwing a Dr. Seuss Ice Cream Party! Fun for the whole family with free ice cream, drawing, reading, and costumed characters.
Date: Saturday, April 1
Time: 12 to 2pm
Locations: Bentonville and Farmington campuses
More info: Click here
Joe Martin Stage Race
If you have a bike-lover in your family, head to downtown Fayetteville on Sunday, April 2 for the Joe Martin bike race's criterium (or "crit") races: see amateur and professional cyclists race round and round a short "track" from the Fayetteville Square to Dickson, down to the corner at the Walton Arts Center, and back up Church Street. It's a fast-paced, fun event for the whole family. 
Date: Sunday, April 2
Time: 8am to 4pm
Location: Downtown Fayetteville
More info: Click here