UPDATED for Summer 2016: We love a sweet, syrupy snow cone on a hot summer day!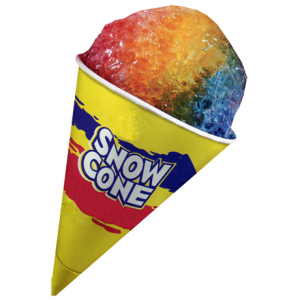 We rounded up a list of where you can find great snow cones throughout Northwest Arkansas. If you don't see your favorite snow cone stand on the list, email us and let us know where it is!
Click HERE to download a printer-friendly version of this list. Keep it in your purse or car so you'll know where to go for an icy treat.
Note: We've linked to as many of the businesses below as possible so you can visit their Facebook page to check for hours of operation (and list of flavors) before you visit.
Fayetteville

:
Shave the Planet: 3078 N. College Ave. (Next to the Bank of Fayetteville and Hobby Lobby)
Tropical Sno: 464 E. Joyce Blvd. (near TJ Maxx and Best Buy)
Springdale

:
Shave the Planet: 1308 N. Thompson (Across from AQ Chicken and Kum&Go)
Shave the Planet: 2940 W. Sunset Ave. (in front of Malco Theater and Harps grocery store)
Lowell

:
The Ice Box (formerly Sugar Shack): 1115 N. Dixieland Rd. (in the Golf Mountain parking lot)
Rogers

:
The Frozen Coconut: 718 N. 2nd St. (across from Harps, near the Rogers Activity Center)
The Ice Box (formerly Cam's Mountain Sno): Walnut Rd. (in the Frisco Station Mall parking lot near Hobby Lobby)
Brain Freeze Sno & Whips: 4205 S. Pleasant Crossing Blvd. (in the Burlington parking lot)
Bentonville

:
The Chill Zone: 214 NE "A" St. (by the Lawrence Plaza Splash Pad)
Brain Freeze of Bentonville: 200 SW Regional Airport Blvd. (just off Rainbow Curve)
Frozen Tung: 604 Southwest A Street
Kona Ice: Shaved ice truck that travels around Northwest Arkansas (Call for today's location.)