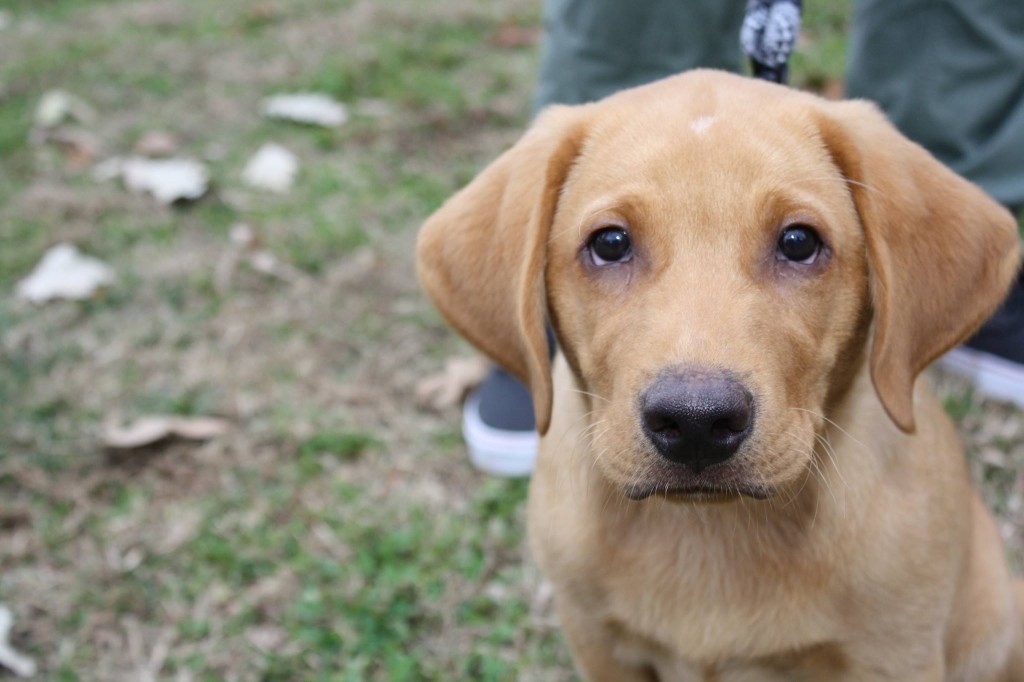 We recently heard about a non-profit that helps veterans suffering from post traumatic stress disorder — or traumatic brain injury — by pairing them with a service dog for free.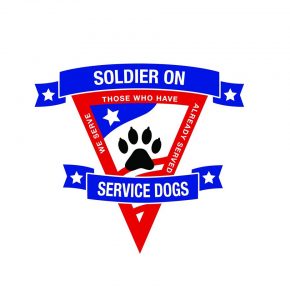 Many of us know a veteran and can understand why the work of this NWA-based organization is so important. We asked Shanthi Steddum, a puppy coordinator with the local Soldier on Service Dogs group, a few questions about the organization so we could all learn more.
One of SOSD's needs is local families who are willing to raise puppies for the program.
Read more about Soldier On for ways to help and info on upcoming events:
Who started Soldier On Service Dogs and why?
There are a few founding members like Angie Pratt and Sharon Gruetzmacher who started this organization to meet the needs of our local veterans. Angie's son in law was really her introduction to the reality that there are several so many veterans that would benefit from a properly trained service dog and very few organizations, nationwide, to fill that need.  She wanted to address our local veterans needs through our program.
How many soldiers are in need of service dogs right now in Arkansas?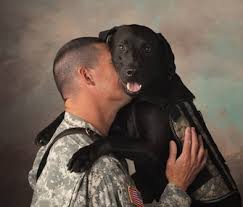 It is probably safe to estimate that number to be in the hundreds.  Each veteran suffers differently with their ptsd.  We know that not all of those diagnosed are appropriate for a service dog. Some function better than others, some are still trying to stabilize their lives and emotions once back home.
We are in the process of accepting applications from veterans with ptsd and assessing their needs with the guidance of psychiatric professionals.
Do you provide service dogs to other states?
Currently we're looking to provide service dogs to our Northwest Arkansas veterans. Since we're a new organization I can't say if we will branch out to serve others. One can hope we will develop programs that will offer help all who have served.
How can volunteers help your nonprofit?
There are a variety of ways. Currently, we are organizing volunteer opportunities for the upcoming year such as fundraising events, booths at local festivals, reaching out to local businesses, public awareness and education as well as the fact that we need people to raise puppies for our program.
CLICK HERE to see all the volunteer positions that are available right now. Maybe you can help!
What if people can't donate their time, but would like to donate money?
We invite everyone to go directly to http://soldieronservicedogsinc.org/donations.  Every penny helps.
Do volunteers receive training?
Yes. As of this moment we are still defining our needs but we anticipate training all volunteers so that they may accurately educate the public about the program as well as fill a need for our organization.
When is your next fundraiser/event so people can find out more in person?
We are planning an event for February 22nd at Mount Sequoyah Conference and Retreat Center.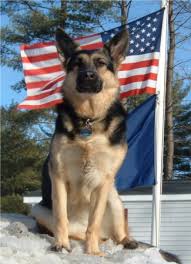 We're doing evaluations for the AKC Canine Good Citizen for $10. Profits go to SOSD. Click here for more info. We will also take that opportunity to have an informal open house where people can learn about our program.
Where do your puppies come from?
Puppies are selected from approved private breeders who adhere to our standards for health and temperament. They are what is referred to as "purpose bred" puppies.
Which breeds are you looking for?
We, like many other service dog organizations, feel that Labrador Retrievers and Golden Retrievers are the most ideally suited for this type of work.
What is the ultimate goal with Soldier On?
Of course our ultimate goal is to provide service dogs, free of charge, to all qualifying PTSD/TBI veterans in the Northwest Arkansas region as well as educate the public about the difference between a service dog, therapy dog, comfort dog and pet dogs.
For more information, call 479-521-9301 or click here to visit the SOSD website. Click here to like them on Facebook and follow their progress.