In this new nwaMotherlode segment, Savvy Banking, you'll find the answers to your most pressing money questions.
Local moms asked lots of questions in last week's $50 Visa shopping card giveaway (courtesy of FNBNWA) and financial experts will answer them here — in this new money category.
Many of you wanted to know the answer to this question: How do I begin to start saving for my child's college?
Don Paul, an investment executive with First National Investment Services, offers some good advice here:
Saving for your child's college education can be a very difficult and tiring journey. It's already challenging to save money for any purpose, but putting the money in the right places to save for college funding can make it even tougher.
Before you get overwhelmed with this challenging task, let's break it down to smaller, more manageable tasks.
Step 1: Determine what to save each month.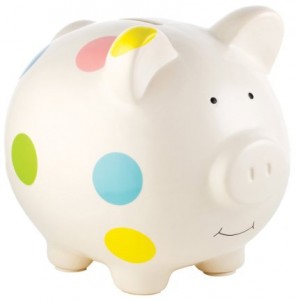 Look over your budget and come up with a dollar amount that you are comfortable saving each month. The amount may be small, which is perfectly fine. Rome wasn't built in a day! If it's $25 a month and that is all you can do, then start saving that $25. You can always increase the amount later!
Step 2: Determine where to invest the savings.
There are two good options. One is the 529 College Savings Plan account. This account can be started with as little as $25. There are very strong tax savings to this type of account for now and for the time when you pull the money out for college.
A very important note on the 529 Plan is that the money can only be used for "Qualified College Expenses" which is primarily tuition, room & board and books. There are many things that a college student needs and uses that would not be considered "Qualified Expenses" so you must be careful with how you save for this account.
The 529 Plan is a very popular option however it may not necessarily be the best option for you and your situation.  Don't be too quick to open one of these without looking into the next option.
The next option for College Savings is the UTMA account or Uniform Transfer to Minors Act. This is a great place to save money for college but also for all types of expenses that a child will have during Jr. High, High School and College.
There is no restriction on what you can use the money for as long as it is for the benefit of the child. The UTMA account is opened under the child's social security number so none of the taxes related to the account would be a burden on the parents.  This account can also be opened with as little as $25.  It is just more flexible and a very good option for college savings.
Step 3: Get Started
Like most things, the hardest part of executing any plan can be making the first step and getting the plan into motion. After completing the first two steps, all you have to do is press play!
My encouragement would be to sit down with a financial advisor and discuss these options and figure out the best option for you. Our children are not getting younger and every day that goes by is moving them closer to that first day of college classes. Start savings for their college education today.
You won't regret it!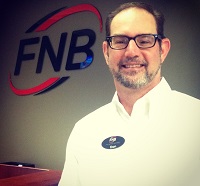 Don Paul is an investment executive for First National Investment Services. He has been working with individuals and families in the areas of financial services for over 23 years specializing in Financial and Retirement Planning. Don is a graduate of the University of Arkansas and is the father to three boys. He and his wife Terri live in Fayetteville.
The fine print: Arkansas Insurance Producer License #32555 located at 3706 Pinnacle Hills Pkwy, Rogers, AR 72757. Securities and Insurance Products offered through Cetera Investment Services LLC, member FINRA/SIPC.
Advisory services are officered through Cetera Investment Advisors LLC. Neither Cetera Investment Services nor Cetera Investment Advisors is affiliated with the financial institution where investment services are offered. Investments are: Not FDIC Insured ·  No bank guarantee ·  May lose value ·  Not a deposit ·  Not insured by any federal government agency