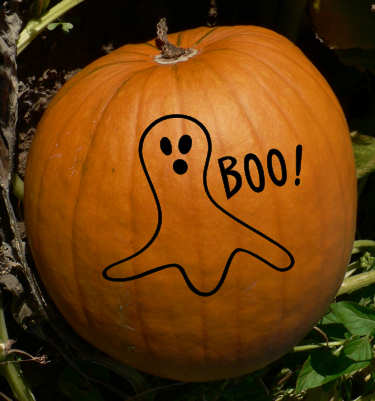 Pumpkins are popping up on doorsteps all over Northwest Arkansas. If you'd like to take the kids to a pumpkin patch to snag a few of your own, here's some info we've compiled about pumpkin patches in Northwest Arkansas and the surrounding area.
Dickey Farms, Springdale – Pick your own pumpkin! Owner David Dickey said they've expanded the pumpkin patch this year. Seven acres of fun, including hay rides and some farm chickens to visit. Apple orchard and roses, too. Fresh eggs and end-of-summer vegetables will be available for sale under a tent. They just harvested lots of sweet potatoes, too, David said. Click on the farm's name to jump over to their website.
Right Choices Corn Maze & Pumpkin Patch, Missouri border: My friend Heidi told me about this pumpkin patch located just over the Missouri border. (It's about an hour's drive from Rogers.)  She and her husband took their two kids to this place last year and had a blast. It's got a HUGE corn maze, corn cannons, tire swings, pumpkin patch, live corn broom making, picnic and play areas, and they also have corn-fed beef for sale. They're open on  Fridays, Saturdays and Sundays. Click HERE to see what the hours of operation are and to get directions, see photos, etc. (Note: Heidi says that the country road leading to this place is pretty twisty, so you may want to leave before dark so you don't get lost!)

Vanzant Pumpkin Patch, Lowell: This pumpkin patch is on Highway 264 East, north of Springdale. In addition to the pumpkins, they have fall decorations like mums, decorated pumpkins, gourds, corn stalks and hay bales. They also sell antique gifts, jams, jellies, relishes and more. Call them for more info at 479-756-3152.
McGarrah Farm in Pea Ridge – Strawberry picking in the spring (they don't mind if the kids eat them while they pick), and pumpkin patch in the fall. The kids can take a hay ride, too! If you forget your camera, they have a professional photographer on site. For directions and hours of operation, click on the name above and visit their website.
Sequoyah United Methodist Pumpkin Patch -This pumpkin patch serves as a fundraiser for the church's youth group. Located on Old Wire Road in Fayetteville.