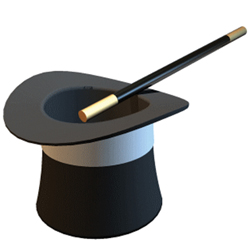 Comments closed. We have a winner!
If your kids like to party, then you'll definitely want to throw your name in the hat for this week's drawing. It's a FREE magic show by magician Joey Williams, and it takes place in the loft of Mad Pizza in Rogers. The owners of Mad Pizza are also throwing $100 worth of pizza, too! All you'll need to do is show up, bring the kids and enjoy.
Here's the best part of this giveaway. The scheduling is totally up to you. If your kid's birthday is still several months away, you can hold your prize until then and arrange the party date with Joey and Mad Pizza. If your child's birthday has already passed, you could also use this prize as a "Just Because" party or a "Happy Spring" party or a "My Mom is Extra Cool" party. Kids never need an excuse to have fun.
Joey Williams is an award-winning stage and close-up magician who has performed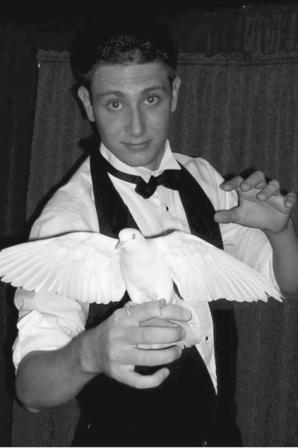 throughout the state. I met him one night while eating at Mad Pizza with my husband and our kids. He was there making balloon animals for all the kids in the restaurant. My boys both got a balloon pirate sword, and my 3-year-old girl got a balloon poodle. Everybody left full and happy, and the boys beat each other with their pirate swords all night long.
Joey is a clean-cut, hard-working grad student who is personable, easy to talk with and loves what he does. Kids really respond to him, and he gives them a great, exciting show. You can read more about his experience and awards on his website by clicking here.
Mad Pizza is one of the Motherlode mamas' favorite places to eat, and our kids think it is the BEST. We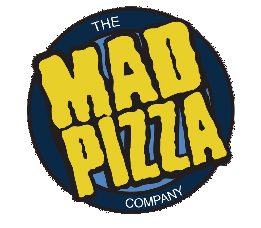 must warn you. Once you eat there, it will be hard to go to any other pizza place. One of the reasons for that is VARIETY. They are famous for their buffet which features a LOT of different types of specialty pizzas as well as all the classics like pepperoni, sausage, cheese, etc. My favorite is the Margherita pizza. But the Taco pizza and the Baked Potato pizza are excellent, too. (I know baked potato pizza sounds weird, but, trust us, it works!) They also have lots of different types of dessert pizzas like cherry, blueberry, apple, peach, cinnamon sticks, chocolate peanut butter and chocolate chip. My all-time favorite is the banana pudding pizza, which is good beyond words, if you ask me. Click here or on the logo to see their amazing menu.
Another thing we love about Mad Pizza is that they make it easy to eat there. Every time a hot pizza comes out of the oven, a server brings it around to each table in the restaurant and offers you a slice. So you don't have to spend as much time running back and forth to the buffet bar for yourself and the kids. Plus, you get the pizza while it's piping hot! Yum.
HOW TO ENTER: If you'd like to have your next party PAID FOR, you can throw your name in the hat by clicking the orange button below and telling us one of your favorite party memories. Was it your wedding reception? Maybe a baby shower? Or a bachelorette party? Your baby's 1st birthday party? Your parents' 50th anniversary party? Whatever it is, we'd like to hear about it. You can also e-mail your memories to us at giveaways@nwaMotherlode.com.
INCREASE YOUR ODDS: As always, you can increase your chances of winning by telling your friends/family about this giveaway via e-mail. We'll give you an extra chance to win for every friend you tell. Just be sure to put giveaways@nwaMotherlode.com on the CC line of your e-mail so we can give you proper credit.
Good luck in the drawing! We know this will make somebody's child a VERY happy camper.