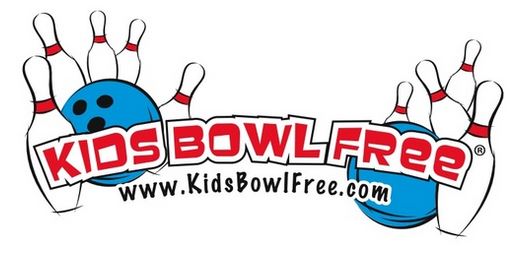 The Kids Bowl Free program is nationwide and offers kids ages 15 and under (who are registered) 2 free games of bowling every day of the summer.
Locally, Fast Lane Entertainment is part of the program.
CLICK HERE to go to the KidsBowlFree.com website, choose your state, then Fast Lane and sign your kids up! It's running now through Sept. 30.
FYI, you have to wear bowling shoes and normal shoe rental rates apply. (Offer available in Power Alley and is subject to lane availability. Not valid with reservations or any other special discounted offer. Fast Lane reserves the right to place 8 people per lane. Excluded dates: May 29-30, 2017, July 2-3, 2017, September 3-4, 2017. Purchased Family Passes are valid for use only during posted Kids Bowl Free times and when bowling with a Kids Bowl Free child from your family.)
ALSO, on Tuesday nights at Fast Lane through August 8th it's Teen Nite. For $13 a person, you can set your teen up with a fun night of  unlimited bowling, laser tag, spin zone, bumper cars, himalaya and python pit from 8:30-11 p.m.
Sounds like fun!