My husband and I have two boys, both from past marriages. Our Boys are 4 yrs old and 10 yrs old, the 10-year-old lives in our home full-time and goes to his dad's every other weekend and the 4-year-old we have joint custody with my husband's ex-wife. We have been struggling with my stepson's mother with consistency between homes. Our 4-year-old is having a hard time adjusting back to our home every other week with rules, meals and routine. We no longer allow him to wear pull-ups to bed since he is four and it's time to break the habit of going potty in the bed. The first week we tried no pull-ups he did GREAT, but then it was time to go back to his mother's house… we told her we are breaking him of going potty at night and how great he did that week and she absolutely refused to stop using pull ups saying "I'm not going to deny him of a milk cup at bed time and I am not going to let him pee on me" (they share a bed) I tried to explain that we have come up with a great plan and it has worked all week, but again she refuses to be consistent with us.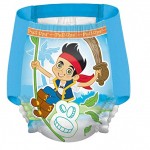 Of course, after being with his mom all week and coming back to us he wet the bed two nights in a row and our great plan feels like it has failed, I know adjusting between two different homes is really hard on a kid, but what we can we do to help him?  We struggle with so many different things between homes such as eating meals, we eat at the table with a home cooked meal at least 5nights a week and at his mother's it's ham and cheese sandwiches, mac and cheese or corn dogs every night so when he comes home to us he refuses to eat, he will hold food in his mouth and refuses to swallow it, he will spit food back on his plate and he has no problem siting at the table for an hour while everyone else has gotten up from the table. My husband and I have tried to talk to his mother about some of our concerns, but she just blows it off and ignores our concerns about everything. Any suggestions on how better communicate to his mother our concerns and help us with consistency.
Response by Abby Stanfill, LPC
Thank you for your question. Co-parenting can certainly be a challenge.
Improving communication between parents is the key to consistency. Before a biological parent approaches the co-parent, you want to remember that the end goal is to successfully bring your child into adulthood. Think "is this going to make them a better adult if (fill in the blank)".
There are several things to keep in mind when discussing concerns with a co-parent. Regardless of what the topic is, or the response that's received, you want to keep emotions out of it and approach all conversations with respect and self-control. Next, identify common ground. You both want what's best for the child, so start there. Always have the conversation be focused on your child. Don't let it digress to anything else. As you begin approaching the topic of discussion, remember to always make requests rather than demands. State the problem, "I have noticed that our child wets the bed when he wears pull-ups and I would like to see him stay dry".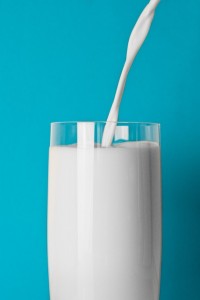 Ask for their input and really listen to their opinions. Work together to find a solution both of you can live with. This often requires compromise and flexibility from one or both parents. For example, if his mom likes to give him milk at bedtime but then he wets the bed, maybe a good solution would be allowing him to have milk after dinner but no later than one hour prior to bed.
If you identify a solution, thank the other parent for their willingness to try something new. If you're unable to identify a solution that works for both of you, sometimes you might have to agree to disagree. Unless it's something that is detrimental to the child's well-being, then it's the other parent's decision what to do when the child is with her.
Don't sweat the small stuff. Rules don't have to be exactly the same between households. If you never feed your child macaroni and cheese but his mom wants to feed him macaroni once a week, don't worry about it. If he doesn't want to eat the food you make him, then give him a choice – "You may eat what I made us for dinner or eat a peanut butter and jelly sandwich". Food is one of the few things children can have some control over.
Forcing him to sit there until he eats something will not help the situation. Instead, try getting him involved in the process of making dinner. This will build more trust and will help him be excited about getting to eat a dinner he helped prepare. You have to pick your battles and the only things really worth fighting over are the "bigger issues," such as time with your child, vacations, holidays, etc.
If you can't come to an agreement, consider getting professional help from a counselor or mediator. A third party can help work through some of those disagreements and help establish clear, consistent guidelines.
Lastly, it's important to establish a consistent routine for when your child returns home. When your child returns, do an activity together such as playing a game or reading a book. If he needs space, then allow him to have some space in order to adjust to being back.
Never say anything negative about the other parent in front of your child. This will only further confuse him and potentially create hostile feelings towards one or both parents. As your child gets older, he is likely not going to remember some of the minor inconsistencies between households but will remember the time you spent with him and positive memories you create.
Therapists at Ozark Guidance would be happy to answer your questions and read what's on your mind. Click the butterfly icon below to fill out an anonymous submission form with your question or concern. The form contains NO identifying information and is designed to give local women an online place to share concerns with a person qualified to offer feedback.

Disclaimer: This RESPONSE does not provide medical advice It is intended for informational purposes only. It is not a substitute for professional medical advice, diagnosis or treatment. Never ignore professional medical advice in seeking treatment because of something you have read on nwaMotherlode or Ozark Guidance websites.
Save
Save
Save
Save
Save
Save
Save
Save
Save
Save
Save
Save
Save
Save
Save
Save
Save
Save
Save