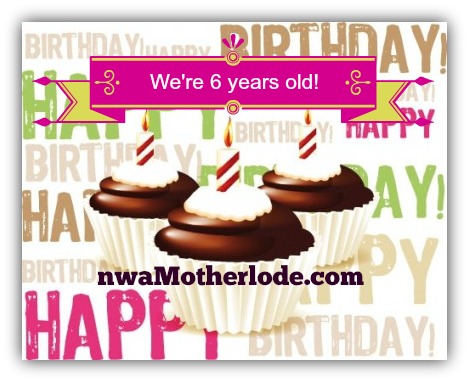 We can't believe it's our 6th blogoversary!
I think that might make us middle-aged in blog years.
Thanks SO MUCH to all of you who've been part of our online mama community for all these years (or hip, hip hooray if  you've just found us)! We appreciate each and every one of you.
No presents please, but we'd love it if you'd leave a comment below about what you enjoy about Motherlode or to remind us about a giveaway you won — or maybe just to offer an encouraging word for our next six years. CHEERS! ♥