By Inconceivable Mama
You may have noticed that it has been quite some time since I have updated you on my status in my quest to become a mother.  I WISH I had different news but our situation really hasn't changed much since I last wrote.
You see, it is way beyond my nature to be negative.  I am the girl who is always cheering for the underdog, the girl who can find something good even in the worst of situations so to dwell on the downside of things is SO outside my comfort zone.  When I last wrote back in April I was really struggling to put a positive, hopeful spin on my situation.
Fortunately because it was National Infertility Awareness Week, I had something to write about to take the focus off me and my "situation."  Sadly, in the last two months, nothing new has happened in our journey to parenthood so I have avoided writing anything because I DON'T WANT TO BE NEGATIVE!
As I sat down to write tonight I tried to come up with a list of things I wanted to write about.  The funny thing is that NONE of them had to do with having a baby.  Don't worry, I haven't given up.  On the contrary, I believe I am more committed to actually getting pregnant than I ever was yet in making that list I realized that there is SO MUCH in my life to be thankful and happy for.  I don't have to sit here and dwell on what ISN'T but that I can be thankful for what IS!
I hope that if you too are dealing with infertility (or really any event that rocks you to your core) that you look at what's GOOD in your life.  Make a list of things that make you happy, make you smile, make you realize that sometimes life is what it is and not what it could be.
10 Things GREAT in my Life:
 My husband and I took an amazing vacation and got to spend some really great quality time together.

I went bowling with my 81 year old grandmother.

I joined an AMAZING gym that has really motivated me spiritually as well as physically.

I have been attending church more regularly.

I learned how to give myself a French manicure.

I got not one, but TWO new puppies.

I was the first person my nephew called after his dog died.

I am 8 books ahead of my reading goal for the year.

I have been selling some of my art.

I have developed some really special friendships this year.
Your turn! What's GOOD in your life?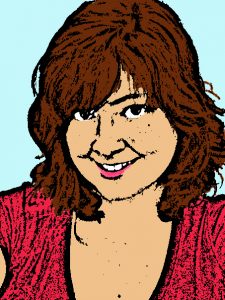 Inconceivable Mama has lived in Arkansas for 15 years and is a teacher. She and her Hubs don't have any kids (…yet) but live on a small farm with dogs, cats, chickens and horses. She is writing anonymously for now. To read previous posts, click here.
*Photo credit: whistlepunch via Flickr