Dear Fashion Fairy Godmother,
What are three or four fashion finds I should definitely have in my closet right now? I like to have mostly timeless pieces with a few trendy items thrown in for fun.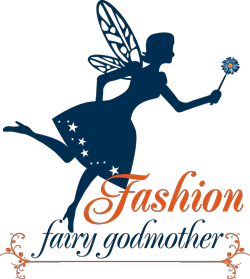 Dear Mama:
We (at Maude Boutique) think must-have items for every woman right now are a cotton maxi skirt, a neutral heel, a statement necklace, and a gorgeous maxi dress.
The Cotton Maxi Skirt: It's perfect for a woman on the go who wants to be comfortable but still look cute. Tuck in your favorite tank or tee, throw on a flat sandal and you are ready to go! If you don't love showing your arms, toss on a leopard cardie or an unbuttoned denim shirt. This is a great skirt, too, if you need to dress up but are wanting some comfort. To dress it up, pair it with a dressier tee or silk tank, a pretty statement necklace and a pair of wedges.
The Neutral Shoe: We loved Seychelles shoes, and our store is stocked with them. Not only are they fun, but they are as comfortable as a heel is going to get! Our staff has closets stocked with Seychelles from many seasons past, too. They last forever. We love the cognac heel (above) for a few reasons.
Pair it with your favorite jeans for a casual look, pair it with a flirty dress for a date, and pair it with your favorite pants or skirt for work. Better yet, we think it will look awesome in the winter with a pair of tights. This shoe is the epitome of versatile and will pair well with any color.
The Gorgeous Maxi: This is a must-have for every woman's closet. Why? A well-made maxi helps you to feel confident no matter what kind of day you are having. When you are stuck in a rut for what to wear to an event, a dinner party, or a wedding — this is your go-to.
Maxis are great for all women regardless of height or body shape. Shorter women may have to get them hemmed, but they do lengthen the body, especially. Women with fuller figures should look for a maxi that cinches under the chest or can be worn with a belt around the waist.
The Statement Necklace: A statement necklace is an affordable way to spice up your wardrobe. They add interest to tees, button-ups, the LBD, you name it. Gold, silver or colored — they are a fun piece to play with.
Photos:
(All items available at shopmaude.com)
Lenore Open Arm Maxi by Line + Dot, $99
Face the Music Leather Heel by Seychelles, $95
Jewel Statement Necklace, $12
The Fold Over Maxi Skirt, $29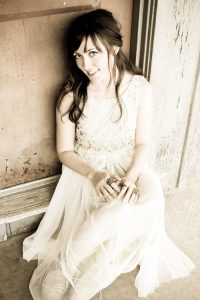 Thanks to Jena, our Fashion Fairy Godmother this month! Jena is the gorgeous and ever-fashionable marketing manager at Maude Boutique. When she's not uploading new arrivals to Facebook or blogging about fashion on Maude's blog, she's busy blogging with her gal pal Annye about navigating your 20s on their blog, Smith & Emma.