By Erin Keeley Marshall
Do you know how incredible you are?
As a mom, you're the watchtower for the small ones in your home, oftentimes first to recognize subtle signals of unspoken needs. Your mother's heart heightens your awareness of concerns around you and moves you to meet them. You've got skills that fill.
Go ahead, take a moment and bask. You deserve the praise.

When you became a mom, you were gifted with the ability to touch someone's life as most other people don't. You developed better vision. Rather, deeper vision. Your view of the world was forever altered.
As a mom, you are uniquely primed to notice the needs of children beyond your doors. For instance, when you pause in the frenzy of family busyness, you might wonder about that young boy who showed up alone at the playground, whose smile didn't reach his sad eyes. Or maybe you ache for your child's classmate who often looks downcast, or the neighbor girl who casually mentioned her parents' constant arguments.
Wounded hearts are all around us, and since becoming a mother you feel their pain more acutely. You shudder at the thought, What if that were my child?
You want to help, but when? And how? Your time is stretched every day with your own family's needs.
Pain is easy to find, but true healers are rare. I want to be on the healing side, so lately I've been looking for ways to reach out to hurting kids. In my search I've discovered several ways to fit giving into everyday life.
Here are a few starters, packed with potential:
Open wide: First step is to notice and then notice some more. Opening our eyes wider still to what's going on in children we come across requires no extra time or money—only a ready heart.
Smile & welcome: A warm smile tells an overlooked child, "You are not invisible after all." By giving a few minutes of her time, a friend of mine offers a friendly welcome to a neighborhood child who obviously craves safe motherly care.
Remember "forever effects": Every kind act is forever embedded in a wounded child's psyche. Let a lonely child know that she is worth loving. Your attention can help realign a heart on a healing path; it may be remembered forever.
Cleverly clearance: After five minutes in the clearance clothing racks, I'm ready with several $3 and $4 donations for pick-up or drop-off for a local organization.
Gifts that heal. Many ministries offer online giving opportunities. I found my kids' teacher and bus driver gifts through narimon.org. They sell beautiful jewelry and accessories made by girls rescued from Thailand's sex-slave industry. With a new way to earn income, these girls' lives are transformed.
Date night: Recently my husband and I went to a gala fundraiser for New Beginning Children's Homes, a faith-based community of houses near Centerton. A formal evening out and an opportunity to assist a worthy cause.
Our small efforts really can change a life. The gift of a new clearance-rack shirt or a smile may not be life-changing to most of us . . . but then again, I feel my heart growing and my vision clarified each time I offer my mother's heart to someone else's precious child.
Spotlight: New Beginning Children's Homes
Visit www.newbeginningchildrenshomes.org to help Arkansas children.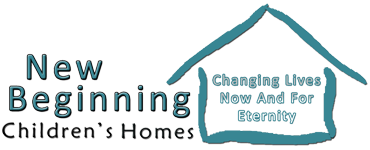 A few facts:
NBCH was started by Ken and Shelly Ferguson after they adopted four siblings from the Arkansas foster system. (www.fergusonfamilyministries.org)
"Our mission is to provide foster children in Arkansas a safe and faith centered family atmosphere in which they can heal, grow and be loved while they are working through many difficult life issues."
NBCH is currently building the first of a community of six five-bedroom homes near Centerton, to open in spring 2013. Each home will house up to nine children and a full-time house parent couple.
Track the construction process on Facebook. (Click here to visit them on Facebook.)
Current needs:
Skilled construction help
Donations toward building funds (through the website above)
Prayer
Future needs:
Laundry help
Library setup
Light office duties
Cleaning
Running errands
Respite help to give house parents time off
Erin Keeley Marshall is the author of Navigating Route 20-Something and The Daily God Book, and the coauthor of Mornings with Jesus 2012 and 2013. She lives in Rogers and loves being married to Steve and mom to Paxton and Calianne. You can find her online at www.erinkeeleymarshall.com and visit her on Facebook and Twitter (@EKMarshall).