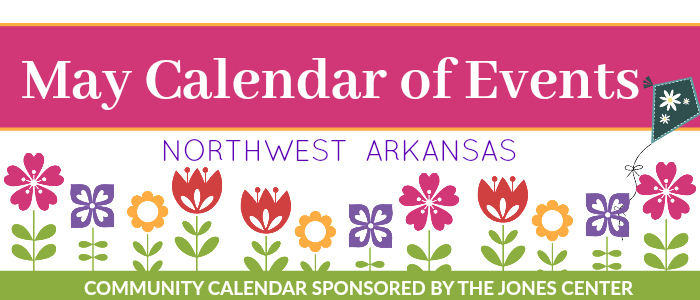 Note from the Mamas: School will be out in just a few weeks (where did the year go?!), so don't forget to CLICK HERE to go to our 2017 Summer Camps and Events Guide for Kids!
Bentonville Film Festival
The Bentonville Film Festival returns for its 3rd year with a ton of fantastic films, panels and special events. The BFF, run by actress and producer Geena Davis, focuses on showing work made by and about women and minorities. Find a full schedule of film showings, events, panels (and when the famous folks like Susan Sarandon and Elle Fanning will be around!) on their website.
Dates: May 2 to 7
Times: Vary
Location: Downtown Bentonville
More info: Click here
"The Favored Strawberry" at Botanical Garden of the Ozarks
The Botanical Garden of the Ozarks is screening "The Favored Strawberry," a documentary film highlighting America's (and northwest Arkansas') strawberry industry. The film tells the stories of farmers across 8 states, including the story of strawberry farmer David Dickey, known to many locals from the Fayetteville Farmer's Market. A Q&A session with Larry Foley, one of the Emmy award-winning producers behind the film, will follow the screening. Guests should arrive at the garden at 6:00 pm to enjoy hors d'oeuvres, strawberry pie, and a cocktail on the terrace.  The film showing will begin at 7:00 pm.
Date: Tuesday, May 2
Time: 6 to 9pm
Location: Botanical Garden of the Ozarks, Fayetteville
More info: Click here

First Thursday Fayetteville
First Thursday is a community event on the Fayetteville Square featuring music, food vendors, local art and crafts, and fun for the whole family! In May, the musical feature is Fayetteville's School of Rock. This is also a great opportunity to do some shopping around the square at shops that stay open late just for the event. If you miss the fun this month, don't worry—it will happen again next month!
Date: Thursday, May 4
Time: 6 to 9pm
Location: Fayetteville Town Center
More info: Click here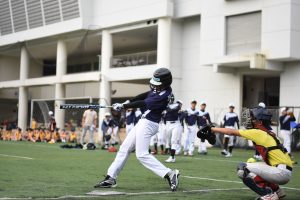 Annual Free Youth Baseball Clinic with NWA Naturals
For your sporty kiddos, the annual FREE Youth Baseball Clinic with the Northwest Arkansas Naturals at Arvest Ballpark is open to kids ages 6-12. This amazing clinic covers instruction of key baseball fundamentals like hitting, fielding, pitching, and base running. All registered kids will receive a free reserved ticket to that night's game against the Tulsa Drillers. The registration deadline is early, and the event fills up quickly—don't miss it!
Date: Deadline to register, May 5! Event date, May 13
Time: 2 to 3:45pm
Location: Arvest Ballpark, Springdale
More info: Click here
Touch-A-Truck 2017
The Junior League of Northwest Arkansas is bringing back (for the eleventh year!) their Touch-A-Truck fundraiser. Kids (and kids-at-heart) can explore construction equipment, safety and transportation vehicles, motorcycles, tractors, and more! Also wandering around will be fingernail and face painters, mascots and costumed characters. For those in the family who aren't crazy about trucks, there's always plenty of food and ice cream! Tickets are required for this event.
Date: Saturday, May 6
Time: 10am to 2pm
Location: Pinnacle Hills parking lot, Rogers
More info: Click here
Super Saturday: Free Comic Book Day!
Fayetteville Public Library is celebrating Free Comic Day! Bring the whole family out for free comics (obviously), temporary tattoos, a bounce house, and crafts. This event is free and open to all families, but supplies are limited.
Date: Saturday, May 6
Time: 10:30am to 12:30pm
Location: Fayetteville Public Library
More info: Click here
Eureka Springs ArtRageous Parade
This year marks the 30th Annual Eureka Springs May Festival of the Arts. This festival features more than 350 local artists and their work throughout the month, at a variety of beautiful venues. The city kicks off the festival every year with the wild and colorful ArtRageous Parade through downtown.
Date: May 6
Time: 2 to 3pm
Location: Downtown Eureka Springs
More info: Click here
TRY FPL: The Ozarkansas Tool Library
Ever wonder about how to properly use certain tools? Or how to use them most safely? Adam Riley, the coordinator of the Ozarkansas Tool Library, is bringing tools to the library so he can show you how to safely use them. The Ozarkansas Tool Library is a partnership between Feed Communities and Fayetteville Public Library that allows residents to borrow tools for gardening and home improvement projects. This event is free and open to the community.
Date: Wednesday, May 10
Time: 6 to 7pm
Location: Fayetteville Public Library
More info: Click here
Un-Gala: A [Outrageous] Night at the Scott Family Amazeum
Where else but The Scott Family Amazeum does a night out offer the chance to float above the treetops, walk on water, witness a famous TV scientist do outrageous experiments with fire, all while enjoying sophisticated versions of upscale carnival food? Best of all, this event requires sneakers and casual clothes so you can play hard! This event is to support the Scott Family Amazeum's mission to engage the imagination and bring art and science to life in an environment where risk taking, imagining, problem solving, discovery, collaboration and exploration brings children and adults together to learn and grow. Great idea for a creative date night or girl's night out!
Date: Friday, May 12
Time: 7 to 10pm
Location: Scott Family Amazeum, Bentonville
More info: Click here
Square 2 Square Spring Bike Ride
Fayetteville and Bentonville Parks and Recreation departments team up twice a year for this awesome, active event! The Spring event starts at the Fayetteville Square and finishes on the Bentonville Square (in the Fall, it's reversed). Saddle everyone up to enjoy 30 miles of Razorback Regional Greenway cycling (at your own pace, of course!), followed by a post ride party with live music, farmer's markets, food, discounts to square area businesses, and more. There's really no other way for most of us to enjoy riding a bike for 30 miles!
Date: Saturday, May 13
Time: 8am to 3pm
Location: start at Fayetteville Square, end at Bentonville Square
More info: Click here

Artosphere // Trail Mix: Walker Park + Squonk
Artosphere heads to Walker Park this month for a bonkers evening. Start by enjoying a walk along Walker Park's trails and enjoying local musicials. Then, beginning at 7pm, take in the whirling spectacle of Squonk Opera's CycleSonic! These giant, double-decker bike-stages that sprout bulb-horns, banners and whirligigs will envelop the audience with a joyful sound sustainably powered by the legs that pump out the chamber rock ruckus. This show is truly unforgettable!
Date: Saturday, May 14
Time: 7 to 9pm
Location: Walker Park, Fayetteville
More info: Click here
Zing Adventures at the Amazeum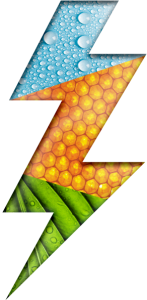 The Scott Family Amazeum's May Zing Adventure is a trip to the moon! Children will learn about the moon through play, imagination and exploration. Activities include creating craters, day & night earth rotation, and moon phase matching. Open to all guests, Amazeum members and non-members
$10 Amazeum member child + adult caregiver
$15 non-member child + adult caregiver
Ages 4-6 years old and a caregiver. Adult, age 18 or older, must accompany child during the workshop. Advanced registration and payment required.
Date: May 20, 2017
Time: 9-10 am
Location: Scott Family Amazeum, Bentonville
More info: Click here
2017 Walk for Wishes
Make-A-Wish Mid-South's Second Annual Walk For Wishes in Northwest Arkansas is a free community-wide celebration and effort to grant wishes for local children with life-threatening medical conditions. Fundraise on your own or with a team, then join wish children, their families, and other supporters in walking for wishes! Other activities include games, crafts, face painting, and music. This event is free and open to the public. 
Date: Saturday, May 20
Time: 9am to 12pm
Location: Arvest Ballpark, Springdale
More info: Click here
11th Annual Summer Celebration with the Rogers Activity Center
The Rogers Activity Center is throwing a party to kickoff summer! Join them for free food, games, live music and a DJ, bounce houses, knockerballs, and more. The whole family is welcome. This is a free community event.
Date: Friday, May 26
Time: 4 to 8pm
Location: Rogers Activity Center
More info: Click here
Explorers of Ozark Music Concert: Betse & Clark and The Creek Rocks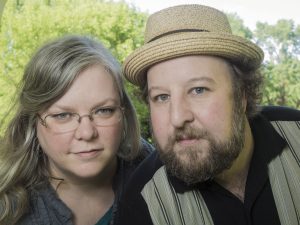 Betse Ellis, a Fayetteville native, and Clarke Wyatt will be performing a free concert at the Fayetteville Public Library. The audience will enjoy traditional Ozark folk songs, fiddle tunes, and Clarke's unique banjo playing. The duo's full-length album "River Still Rise" was described by Scott Tichenor of Banjo Cafe as  "A stunning collection that forces old-time music to take a fresh look at where its been and where its headed." If you love folk music or Ozark traditions and history, this is one you won't want to miss!
Date: Sunday, May 28
Time: 2 to 4pm
Location: Fayetteville Public Library
More info: Click here
Jones Center Fitness Center Grand Opening
The Jones Center is opening their brand new, state-of-the-art Tyson Foods Fitness Center this month—and to celebrate, they're giving everyone a few days of free access to enjoy it! From Tuesday, May 30 to Sunday, June 4, check out their workout machines, weights, courts, hot yoga studio, and more—for free!
Date: May 30 to June 4
Time: 5:30am to 7:30pm
Location: Jones Center, Springdale
More info: Click here
The Northwest Arkansas Calendar of Events is sponsored by The Jones Center for Families in Springdale. There's ALWAYS something fun happening at The Jones Center, plus they have all kinds of classes for adults and kids — and great birthday party options at the indoor swimming pool, gymnastics or ice skating rink! CLICK HERE to visit the Jones Center website to see more!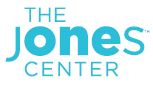 Save