When it comes to dads and food, we tend to think meat and potatoes. Since Father's Day is coming up, we wanted to share some recipes that the dads could appreciate.
These recipes are from the cookbook "We Gather Together" by the First United Presbyterian Church in Fayetteville.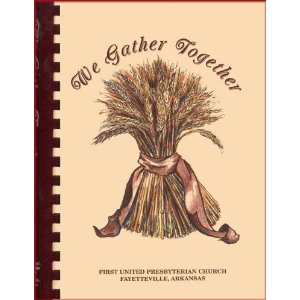 Flank Steak with Marinade
(Serve with Mediterranean Potato Salad. See below)
1 (2 to 3 pounds) flank steak
3 tablespoons olive oil
3 tablespoons soy sauce
3 tablespoons ketchup
1 tablespoon vinegar
2 teaspoons garlic powder
Combine olive oil and next four ingredients. Mix well. Marinate flank steak overnight in the sauce. Grill to desired doneness. Slice across grain to serve.
Recipe by Nona Debenport
Marinade Sauce for Meats
1/3 cup salad oil
1 1/2 cups soy sauce
1/2 cup water
1/4 cup gin (or vinegar)
2 cloves garlic, crushed
1 fresh ginger, 3/4 x 2 inches, chopped
1/3 cup honey
1/4 teaspoon freshly ground pepper
1/4 cup catsup
2 dashes of Tobasco
1 tablespoon Worcestershire sauce
Combine salad oil, soy sauce and water with remaining ingredients. Shake well before using. If sauce is used for steaks, omit gin or vinegar. Marinate chicken or steak for at least 2 hours before grilling. Brush on marinade every 5 minutes while grilling.
Recipe by Sarah and Wade Burnside. "We 'met' this recipe when we first went into the Navy."
Mediterranean Potato Salad
6 new or red medium potatoes (about 2 pounds)
1/2 cup olive oil
2 tablespoons red wine vinegar
1 clove garlic, minced
3 tablespoons chopped fresh basil or 1 1/2 teaspoon dried
freshly ground pepper
3/4 cup thinly sliced red onion
3/4 cup ripe olives*
1/2 cup sweet red bell pepper
2 tablespoons capers
Cook potatoes over medium heat in boiling water until tender (about 20 minutes). Drain, remove skin and cut into bite-sized pieces. In a large bowl, whisk olive oil, vinegar, garlic, basil and pepper. Add warm potatoes, onions, olives, red peppers and capers. Toss gently to coat. Serve immediately or refrigerate to serve later.
*Substitute celery for ripe olives.
A favorite at the Presbyterian Women's Christmas luncheon.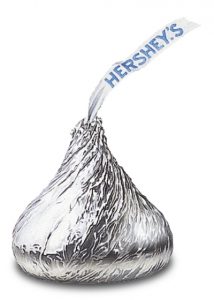 Brownie Kiss Cupcakes
1/3 cup butter or margarine, softened
1 cup sugar
2 eggs
1 teaspoon vanilla
3/4 cup flour
1/2 cup baking cocoa
1/4 teaspoon baking powder
1/4 teaspoon salt
9 milk chocolate kisses
Cream butter and sugar. Add eggs and vanilla. Mix well. Combine flour, cocoa, baking powder and salt. Combine with creamed mixture and mix well. Fill lined muffin cups 2/3 full. Place a chocolate kiss, tip end down, in the center of each. Bake at 350 degrees for 20 to 25 minutes or until top springs back when lightly touched. Do not over bake. Serve within 1 to 2 days (if they last that long).
Recipe by Debbie Power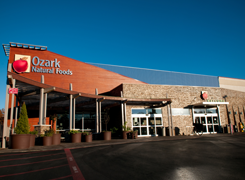 Ozark Natural Foods is a locally owned consumer cooperative dedicated to participatory democracy. Its mission is to provide owners and the Northwest Arkansas community with natural and organic products that encourage healthful living and a sustainable planet. Click here to become an owner, which has all kinds of special benefits!