Our friend Jennifer Lewis has shared a mouth-watering menu with us today that's sure to impress your dinner partner on Valentine's Day — or any day!
Jen is a mom of two and owner of Fresh & Fabulous Entertaining in Fayetteville, which focuses on the fine art of cooking and entertaining. For more information about taking a Fresh and Fabulous class with Jen, call her at 871-4139.
Now on to the menu!
Shrimp with Red Pepper and Tomato Sauce
Jen says: This recipe makes a great starter or main dish. If using as a starter, just use less shrimp. The sauce is incredible and could be used on chicken or other seafood. Make sure you buy large or jumbo shrimp. I like to get mine from Sam's Club. 
Serves 4
Red Pepper and Tomato Sauce: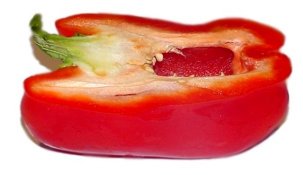 1 T unsalted butter
2 large red bell peppers, seeded and chopped
1 large tomato, seeded, and chopped
1 T chopped fresh chives
1 T chopped fresh dill
juice of ½ lemon
salt
white pepper
Shrimp
2 T unsalted butter
T Olive Oil
1 large shallot minced
1 t of red pepper flakes
fresh chives for garnish
Red Pepper Sauce: Melt 1 T of butter in a large skillet over medium-low heat. Add bell peppers and tomato. Cook covered until peppers are soft, about 20 minutes. Transfer bell pepper mixture to a food processor. Puree until smooth.  Add chives, dill, and lemon juice. Process again. Season with salt and pepper. Keep warm or put in refrigerator and reheat later.
Melt 2 T butter in large skillet with Olive Oil over medium heat. Add shrimp, shallots and red pepper. Cook, turning, until shrimp turn pink and are cooked through. Will only take a couple of minutes. Put sauce on plate, place shrimp on sauce and use two long strips of chives to make an X over the shrimp.  Have some bread on the side.
Asparagus with Chardonnay-Black Caviar Cream Sauce
Jen says: The cream sauce really makes this dish. I love the caviar on it, but if you are not a fan of caviar then it can be left off. I buy my caviar at Richard's Meat Market. It's $9 for 2 ozs and you will have enough to make two recipes of asparagus. This would go lovely with the shrimp or as a side for steak.
Serves 4 to 6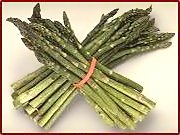 2 pounds of Asparagus
1½ T unsalted butter
1 ½ T vegetable oil
3 large shallots, finely chopped
1/3 C  Chardonnay
2 t lemon zest
1 ½ cups of heavy cream
1 ½ t dried parsley
2 ozs black caviar
Blanch the asparagus in a large pot of boiling salted water for 2 minutes.  Drain and rinse with cool water to stop it from cooking. Pat dry.
Heat butter and oil in a saucepan over medium heat until the butter is melted. Add the shallots and cook until soft, about 5 minutes. Add the wine and lemon zest. Simmer for 3 minutes. Add the cream and parsley.  Simmer for 15 more minutes, until thick. Pour sauce over the asparagus. Sprinkle on the caviar and serve immediately.
Decadent Chocolate Cake with Raspberry Coulis
Jen says: This chocolate cake is flourless and is pure bliss. The raspberry coulis is perfect for Valentine's Day and is absolutely divine with the cake. This will be the perfect way to end your evening with the one you love.
Serves 6 to 8
For the cake: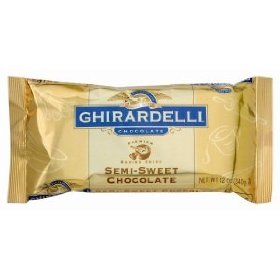 8 ozs of good quality (Ghirardelli) semisweet baking chocolate
 8 T unsalted butter
¼ cup sugar
4 eggs separated
1 t vanilla
¼ t salt
1 T dark brown sugar
For the Coulis:
12 ozs fresh raspberries (reserve some for garnish)
2 T sugar
rum or orange liqueur
Preheat oven to 350 degrees
In a medium saucepan, melt the chocolate and the butter. Stir over low heat until smooth. Stir in the sugar until dissolved. Remove from the heat. Let the mixture cool slightly. Add the egg yolks one by one, mixing well after each addition. Stir in the vanilla. Set aside.
In a medium bowl, beat egg whites with the salt until foamy. Add the brown sugar. Beat until the soft peaks form. Fold the whites into the chocolate mixture. Pour the batter into a buttered 9-inch cake pan. Set the pan inside a larger pan filled with boiling water about halfway up the sides of the cake pan. Place in the center of the oven and cook for about 30 minutes.  Do not over cook. When a toothpick inserted in the center of the cake comes out clean, the cake is done.
While the cake is cooling, prepare the coulis. Puree the raspberries and sugar in a food processor. Strain through a fine sieve and stir in the liqueur. Pour the coulis on a small plate for each person and put a slice on the cake on each plate. Garnish with extra raspberries. Heaven!!
Thanks to Jen Lewis, owner of Fresh & Fabulous Entertaining, 871-4139.