Happy Monday, mamas! I'm always in the mood for a good pasta salad when the weather gets warm and pretty like it is today. It always seems like the perfect thing to eat when you're on the patio, watching the kids play in the backyard. My husband is not a huge fan of pasta salad, but I have a feeling he might like this more hearty version of it that I found on the Harps website. This recipe marries pasta salad with Buffalo chicken, and my husband and sons never met a Buffalo wing they didn't love. Take a look. Hope this one becomes one of your go-to recipes.
Click HERE to get a printer-friendly version of this recipe.
Ingredients
 1 package rotini pasta (tri-color or standard)
1 cooked deli rotisserie chicken (skinned, deboned and meat cut into bite-sized chunks)
4 tbsp wing sauce, divided
1/4 tsp salt
1/4 tsp freshly ground black pepper
1 clove garlic, minced
2 tbsp white vinegar
2/3 cup olive oil
2 stalks celery, thinly sliced
1 package blue cheese crumbles (4 ounces)
Directions
Cook pasta according to package directions. Drain and set aside to cool.
Place chunks of chicken in a large salad bowl and toss with 1 Tablespoon of the wing sauce.
In a separate bowl, whisk together salt, pepper, garlic, vinegar and remaining 3 Tablespoons of wing sauce. Continue to whisk while slowly adding the oil until well blended.
Add the cooled pasta, celery and blue cheese to the chicken in the large salad bowl. Add the dressing and mix gently. Chill or serve immediately.
For more meal inspiration, click here to check out the HUGE collection of recipes on the Harps website. You can register (for free) on the site and save all your favorites (or share one with a friend) by clicking one button. It's super easy to search for ingredients, and we love how organized the recipe collection is. While you're there, sign up to use the Harps Digital Coupon program. (No more forgetting your paper coupons at home!) Just enter your phone number at checkout and your coupons will be applied to the total. It's so easy, and it's one more reason we love shopping at Harps.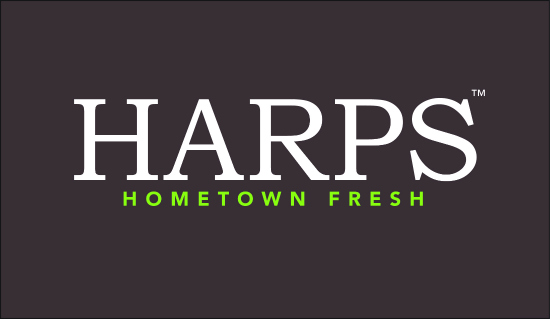 Save
Save
Save
Save
Save
Save
Save
Save
Save
Save
Save
Save
Save
Save
Save
Save
Save
Save
Save
Save
Save
Save
Save
Save
Save
Save
Save
Save
Save
Save