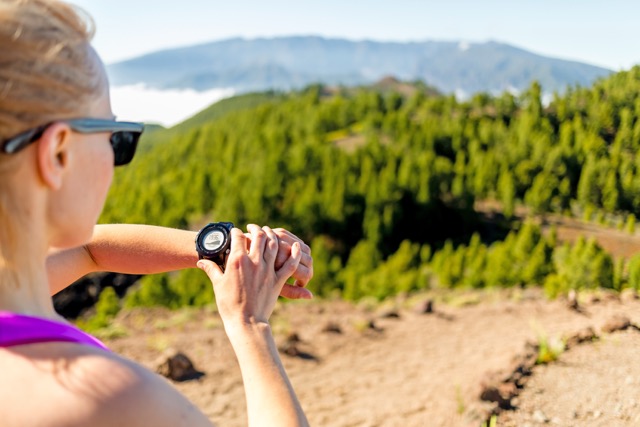 By Beth Gallini, marathon runner and NWA mama
In theory, running should be pretty easy and shouldn't require much more than some comfortable shoes, right? Right…except that once you get interested in running, you learn about everything else that can help you on your runs or improve your training: technical clothing, better shoes, specific socks, fuel, and the list goes on.
One of these items is a GPS watch. GPS watches offer many features to help runners train more effectively, including:
Information: Depending on the model, a GPS watch will track your distance, pace, time, lap splits, calories burned, elevation, and heart rate.  You will be able to customize your watch so you can view the information you want to see.  At the end of a run, you will get a summary of this data and can view more detailed information, such as lap splits.  This data can then be synced with your computer, which will allow you to review and track your training online.
Convenience: Running apps will offer the same information as a GPS watch; however it is difficult to view your phone while running if you wear an arm band or keep it in a pocket or storage belt.  Having all of that information available to you on your watch allows you to make adjustments during your run, complete more detailed workouts, and simply gives you more feedback during your run.
Accuracy: GPS watch sensors communicate directly with satellites, whereas your phone receives location data from a tower that communicates with satellites.  Most watch sensors are also larger and of a higher quality than the sensor in your phone.  The GPS in your phone will not track your location continuously, but will take "snapshots" of your location and use averages of that data.  This means that the data on your watch will be more accurate than your phone.
Training tools: A GPS watch can be programmed to automatically pause if you stop running or to alert you at every mile split.  It can also be programmed with a workout if your training plan calls for intervals, such as 800s with a 400 recovery in between.  Some watches will be able to connect with satellites indoors or connect with a foot pod when indoors so you can record your training when using a treadmill as well.
Battery life: I think we have all experienced how quickly using the GPS function can eat up the battery in our phones!  GPS watch batteries can last for 5 or more hours, making a long run easy to track.  Most watches can be set in a standby mode and worn as a regular watch for a week or more before needing to be recharged.
Water resistant: Most watches are water resistant and can still be used if you are caught in the rain or snow.
GPS watches start around $100 and go up from there.  A GPS watch might not be necessary for a beginner runner, especially with the running apps available on smart phones.  However, if you have been running consistently for a while or if you want to improve your training, a GPS watch may be a worthwhile investment.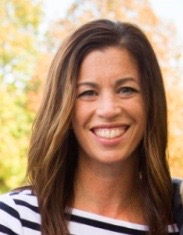 About Beth: Beth is a mom, runner, RRCA certified running coach, and the blogger behind RUNNING around my kitchen. She and her husband spend their free time chasing their two 2-year-old boys. Beth serves on the board for the Hogeye Marathon and loves helping other moms with their training and answering any questions. Be social, connect with other Hogeye runners, and let them hear from you by following them on Facebook, Twitter, and Instagram! #hogeyemarathon
*The Hogeye Marathon is a non-profit organization that gives back to Northwest Arkansas. It's celebrating its 40th anniversary on April 10th and offers something for everyone with a marathon, half marathon, 5K, 4 person relay, corporate challenge, and volunteer opportunities.