If you've ever wondered "What in the heck was he thinking?" then you should definitely turn on your radio and listen to the discussion on Magic 107.9 this morning. We'll be there talking with radio host Jennifer Irwin about the mysteries of the male mind, and we'll be asking radio host Guy Westmoland all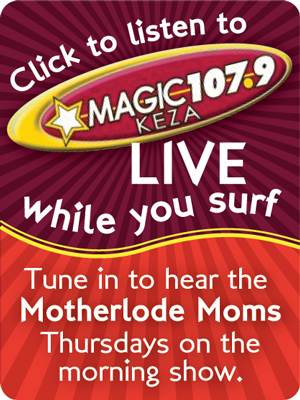 kinds of probing questions to try to figure men out. Guy is always a good sport and always funny, so we can't wait to spring our questions on him.
We'll be there from about 7:40 a.m. until 9 a.m., so please call in to the show if you'd like to join the discussion. Or ask your husband/boyfriend to call in and shed some light on this topic! You can listen to the radio show live on your computer by clicking on the graphic on the right.
As you know, we have been taking a monthly look "Inside His Head" in our category that bears the same name. Each month, a panel of anonymous husbands answers a question for us, and we post their very honest answers here on our homepage. We've learned a lot from these guys! If you'd like to read some of their answers on a variety of topics, just click HERE or on the graphic below to visit the "Inside His Head" category, which can always be found under the "Fun Stuff" button in the column at right.
Here are a few other links to interesting facts about the differences in how men and women think. Click on the links below to read more:
Author John Gray on "Mars and Venus"

If you've never seen this very funny YouTube clip of comedian Mark Gungor talking about how differently men and women think, then click the "play" arrow below and prepare to laugh: