Is your purse full of coupons right now? Or are you like me, and you sometimes save a coupon and then promptly forget to use it when you're at the store?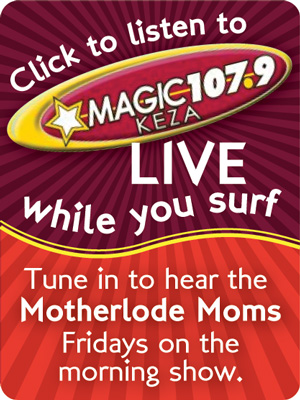 Whether you're a coupon newbie or an experienced coupon clipper, we'd love it if you'd tune in and join the discussion when we talk about couponing  with radio hosts Jennifer Irwin and Guy Westmoland on Magic 107.9 today from 7:30 to 8:30 a.m.
Click on the graphic at right to listen to the radio live on your computer!
If you are intrigued by the idea of saving lots of money using coupons, you're in luck because Shannon has recently gotten into it and she has compiled a list of resources for moms who want to learn how to do it effectively. Click any of the links below to visit Shannon's (and some of our great readers'!) favorite sites and start saving a few more bucks.
Save