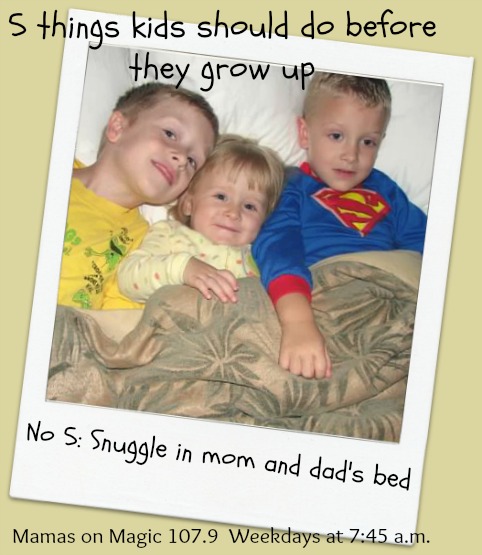 This week in our Mamas on Magic 107.9 segment we've shared our list of the 5 things kids should do before they grow up.
The last one was to snuggle in mom and dad's bed. We know your teenagers might not be scooching you over to cuddle up (well, they might be!), but when kids are young, it's just the best thing to make them feel safe and loved.
Sometimes the big moments of childhood are in those "little" times of sweet connection. (Snuggling up together on the couch is a close second!)
If you missed our segment this morning click on the blue bar below to hear:
We hope you have a great weekend and be sure to SNUGGLE!!