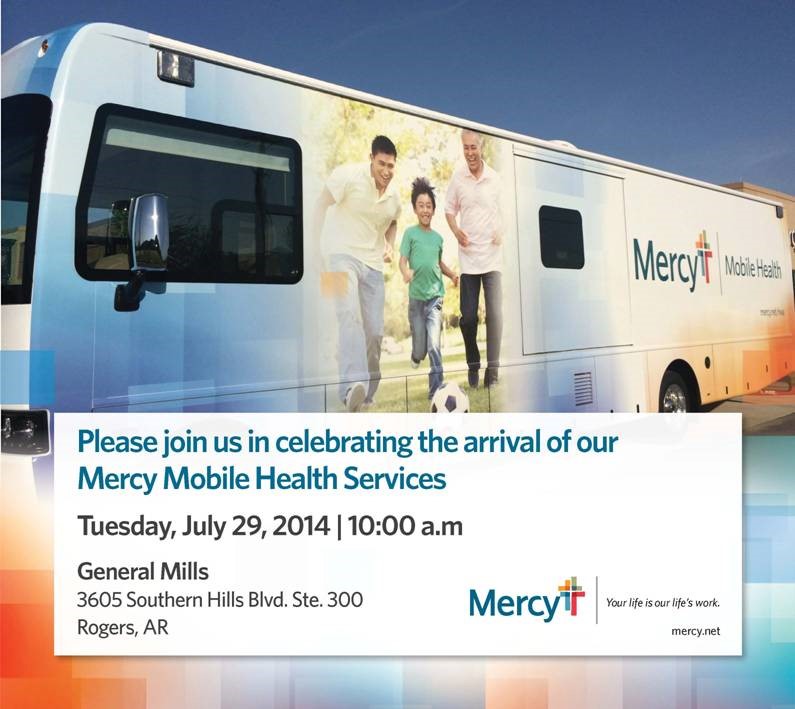 We all know people who are reluctant to go to a doctor's office, right? And some people live so far out in the country that a trip to the doctor is a real challenge. So what if the doctors and nurses come to you?
Mercy has a new mobile health bus valued at $650,000 that will be used to reach rural communities and under-served patients throughout Northwest Arkansas and beyond. The 40-foot long bus is 8-feet wide and can provide everything from mammograms to heart screenings, giving people immediate test results. The bus may also be used for charity care services.
The bus is part of a $1 million dollar investment Mercy is making to reach more patients in need.
If you'd like to see the bus in person, you can get a tour of the new motor coach next week on Tuesday, July 29th at 10 a.m. at the General Mills office, which is located at 3605 Southern Hills Boulevard, Suite 300, in Rogers. (If your kids or teens are interested in the medical profession, this would be a cool experience for them to see this kind of mobile medical facility in person.)