Family-friendly events & activities guide for parents in Northwest Arkansas for Halloween 2020
Happy Halloween season, mamas! This has definitely got to be one of the weirdest ones yet, unfortunately. We know many of you aren't going to venture out, so in addition to a list of events that are happening around Northwest Arkansas, we've also got some ideas for how to celebrate at home with just your family.
FYI, we've got a good list of other fall events, ideas for things to do in NWA this season and pumpkin patches to visit here.
Below are some of the fun Halloween events happening in NWA and ideas for things to do while you stay in your bubble.
Just click on the name of the event to find out more about each:
Oct. 27: Little Sprouts Halloween Costume Parade (rain date Friday, Oct. 30) from 9 a.m.-noon. A fun drop-in event at the Botanical Garden of the Ozarks, Fayetteville. Wear your costumes, play and explore in the garden. They'll hand out goodie bags with treats and coupons as you leave. This event is free for garden members with a family membership. For non-members, there is no admission charge for children 4 and under. Admission for children 5 and older is $4, and $7 for adults accompanying the children.
Oct. 30-31: Zombie Adventure, Modern Mission. Zombies have overrun the facility. Let the kids (12 and up) have some laser tag fun while battling zombies and trying to find a cure. Space is extremely limited!
Oct. 31: Virtual All-Ages Special Halloween Story Time A special story time at Fayetteville Public Library at 10 a.m. with special guests Mayor Lioneld Jordan, cookbook and children's author Crescent Dragonwagon and SONA's Riley Nicholson. Crescent and Mayor Jordan read Charlotte Zolotow's book "A Tiger Called Tomás", and discuss some of their favorite Halloween memories.
SONA's new executive director Riley Nicholson's accompanying sound effects will create a unique story time experience that you won't want to miss. This event will be live streamed on the FPL Facebook page and YouTube channel.
Oct. 31: Music on the Mountain Concert Series at Mount Sequoyah Center. There will be a special musical event on Oct. 31, but there are a variety of musical acts now through November. Tickets are $25 and, to help with social distancing, are sold in 10-foot circles aimed at accommodating a family or "quaranteams" of four, spaced from other groups.
Oct. 31: Farmland Adventures. Visit the corn mazes, see animals and have a day of family fun on the farm!
Oct. 31: Movies at Walton Arts Center. You and your quaranteam are invited to take a seat, relax and get carried away with the movie screening of Hocus Pocus (rated PG) at 2 p.m. on Halloween. The Rocky Horror Picture Show is showing at 8 p.m. that evening.
Stay-at-Home Halloween ideas

: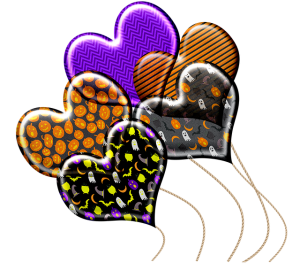 Crank up the SPOOKY music while you have an intimate family Halloween party! Make some delicious Halloween treats, decorate and have a good time playing games together.
In the background, try this Disney playlist! Here's an idea for party snacks.
Carve or paint pumpkins outside during the day and light them up when the sun goes down. Invite neighbors to paint outside and you can all physically distance.
Channel your inner Easter bunny in October. Trick or treat at home by hiding wrapped candy around the house or in the backyard. The kids can have a blast zooming around to fill up their trick-or-treat bags, while in costume.
Take front porch/step pics of the kids in costume. Why not go ahead and dress up even if you're staying home? Kids love to play dress-up and you can just add the costume to your year-round repertoire. Since you won't be rushed this year, take some creative pics that relate to your kid's persona.
We love the idea of a Halloween-themed scavenger hunt. Pinterest has some ideas that will help make it easier. Or just DIY it! You'll just need to write out clues and place them all around the house or backyard. You can plant treats at every stop, then have a grand prize at the end.

Have a Halloweenie roast. A weenie roast out back is always a good time! Maybe make some s'mores for dessert? Perfect.
Ding Dong Witch. If you want to make someone's day, gather the family to put together some Halloween-themed treats and gifts to drop off on the porches of neighbors and friends. It can be a bonding experience for your crew!
Happy Halloween!