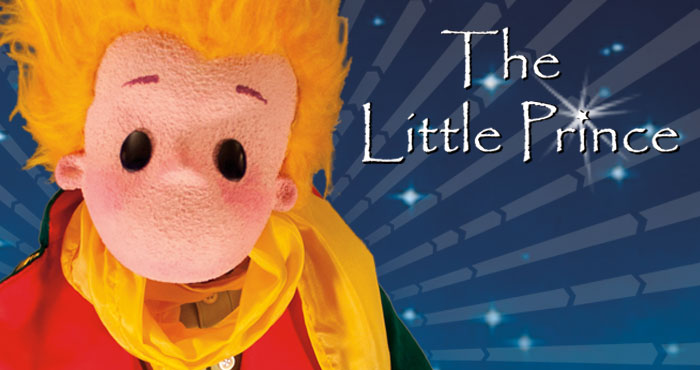 So here's the set-up: A pilot crashes in the Sahara desert. While he's trying to repair his wrecked airplane, he sees an apparition of a little boy who asks him to draw a picture of a sheep. Crazy, right? This guy is stuck in the desert and might die out there.
Well, yes, but the pilot does it anyway. He takes out a scrap of paper and a pen and begins to draw. That's how the adventure of The Little Prince begins. This week we're giving away FOUR tickets to this incredible stage show at the Walton Arts Center. The show is scheduled for 7 p.m. on February 19, 2013. We'll notify the winning mom at the end of the day Friday!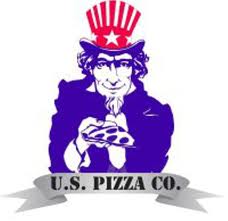 We're pairing the four show tickets with a gift card to our favorite pizza place on Dickson Street — U.S. Pizza. It's a crowd-pleaser with every member of the family, and past Motherlode giveaway winners always have rave reviews after having a meal there. Click HERE to see their menu.
ABOUT THE SHOW: This one-of-a-kind show is based on the children's book by the same name, written by Antoine de Saint Exupery. It is one of the best-selling books ever published in France and it has been translated into more than 250 languages and dialects. (Please note that this show is best suited for kids who are at least 7 years old. The show contains "mild language" which is also found in the original book.)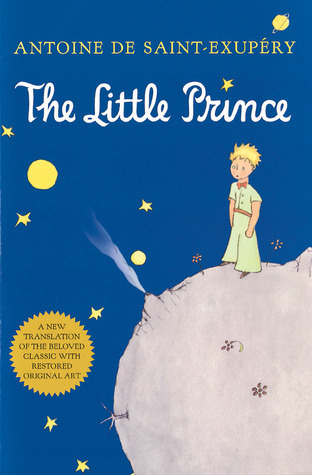 The action in this show will delight kids, and the story behind it will remind grown-ups that we were all children once upon a time. It's a journey of love, loss and laughter, and the Bristol Riverside Theatre brings it to life in a wonderful way. CLICK HERE TO SEE A VIDEO SNEAK PREVIEW OF THE STAGE SHOW.
HOW TO ENTER: To throw your name in the online hat to win the four tickets to the show, click the orange comment button below and tell us one of your favorite childhood memories. Was it having your Mom read to you at bedtime? Going to your grandparents' farm? Eating snow cones with your siblings in the summer?
You can also email your answer to us at giveaways@nwaMotherlode.com. All giveaways winners are always chosen at random so anyone can win.
HOW TO INCREASE YOUR ODDS: To increase your odds of winning the tickets, email your friends and family to let them  know about this giveaway. Just be sure to put giveaways@nwaMotherlode.com on the CC line of your note so we can give you proper credit.
BE SOCIAL: Spread the word via social media and we'll give you extra chances as well. Just share the giveaway with your friends on Facebook (click here to go see the post on our Facebook and share from there) or share about the giveaway on Twitter to increase your odds of winning. If you do either of these things, just let us know in your posted comment or send us an email so we can give you proper credit.
PLAY IT SAFE: If you don't want to leave your tickets in the hands of Lady Luck, you can purchase them by calling the Walton Arts Center Box Office at 479-443-5600 or by clicking HERE to reserve seats online.  Enjoy the show!