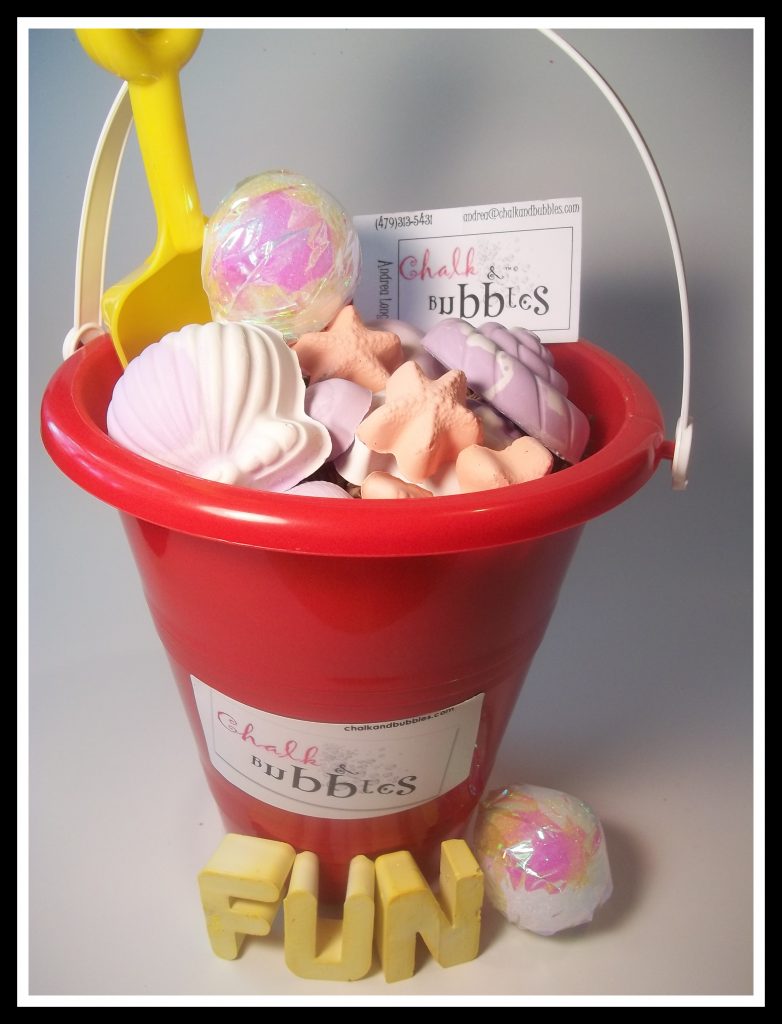 Note from the mamas: Congratulations to Sarah Porr and Karen, winner of the chalk … and bubbles!
There's a new mom-owned business in town called Chalk and Bubbles and they are all about kids and creativity! We teamed up with the owner, Andrea Long, to kick off summer with a PERFECT giveaway!
There will be TWO mom winners! Aren't these pails adorable?! Andrea can customize with colors and your child's name, too!
HOW TO ENTER: If you'd love to win one of these cute pails full of chalk and bubbles, just click the orange comment button at the bottom of this post and tell us about something you — or the kids — are looking forward to doing this summer. Do you have a great vacation planned? Are the kids attending a fabulous camp? Are you craving those weekends to swim and chill out?
We'll choose a winner on Friday, the first day of summer vacay for kids in various area school districts. Winning would be such a fun way to start vacation!
ABOUT Chalk & Bubbles: Whimsical and fun! Chalk and Bubbles creates novelty chalks, bubbles and other creative items for kids of all ages. They are located in specialty shops throughout NWA and are also available for custom orders. Owner Andrea creates fun for birthdays, weddings, showers or any other occasion.
We asked Andrea a few questions so we could get to know this creative mama a little better.
Tell us about why you started Chalk and Bubbles:
I've found that I enjoy being a creative person who likes to blaze her own trail so I thought why not come up with something that I could do while taking care of our household and make a little milk money for the kid's activities. I tried making a go of baking and decorating but couldn't find a niche in the market and decided to give something else a shot.
A couple months ago, when the weather was getting nice the kids were begging for chalk and I thought why not just make chalk… and bubbles.  There it was, an outlet for my need to create and an opportunity to provide for my family as well. I started with butterflies and handmade chalk cupcakes and now offer a wide variety of children's activities from chalk and bubbles to crayons and gluten-free play dough.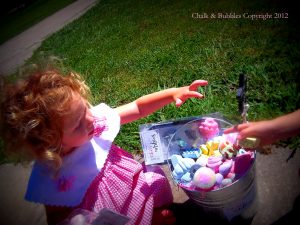 Tell us a little about your family:
My husband and I just celebrated our 5th year anniversary. We have two young children, Isaac and Bianca. My husband is amazing and our kids have really given me purpose in life. We all enjoy outdoor activities such as rock hunting and fishing, watching movies together and playing ball with the family dog.
How do you come up with your ideas?
I think about what type of things I would like to see or give. I have lists upon lists of things I would love to do just for fun. I'm a kid at heart. I remember how I felt when I watched people create things and wanted to be that person who made everyone inspired to bring their creations to life.
What inspired this cutie-pie pail we're featuring in the giveaway?
I had a request for seashells, so I thought why not use a sand pail and let someone create their own get-away. The blocks are just the overall favorite so I had to make a building block pail after I saw how cool the seashell pail turned out.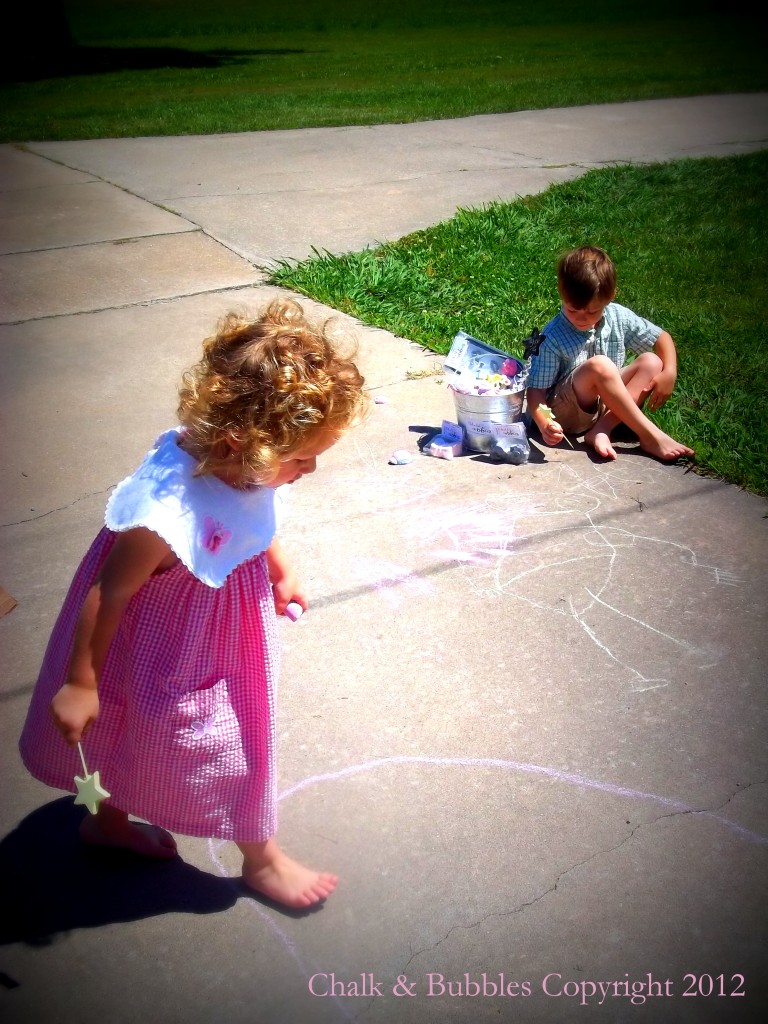 SPREAD THE WORD TO INCREASE YOUR ODDS OF WINNING: As always, we give extra chances to win to anyone who helps us spread the word about our fun giveaways. Just send an email to your friends/family about this Chalk & Bubbles giveaway and be sure to put giveaways@nwaMotherlode.com on the CC line of your note. We'll give you an extra chance to win for each person you tell! Woot!