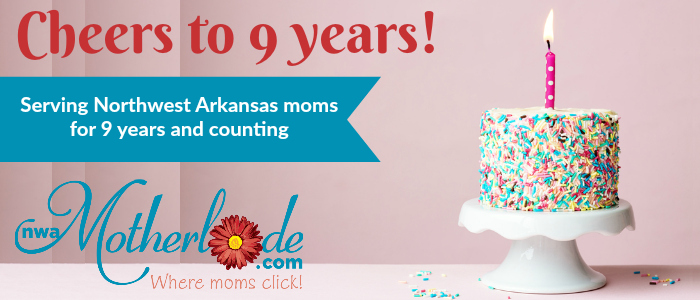 We're excited today because we're officially celebrating a HUGE milestone. This month marks 9 years of publishing nwaMotherlode every single day, seven days a week!
Nine years of daily posting means more than 5,400 stories, over 26,000 comments posted by local women — and we can't forget all those amazing giveaways we've hosted over the years. Seriously though, we've given away thousands and thousands of dollars' worth of cool things like appliances, date nights, spa days and more — all sponsored by awesome local companies who truly get that NWA moms are worth it!

It's been an absolute blur, really. We can't believe it's been nine years since nwaMotherlode.com went live and we were so proud to be new website mamas.
Most of all, we were thrilled to bring this new thing to YOU, all the awesome mothers of Northwest Arkansas who were looking for connection with other local moms, for things to do with your kids, and for information about local mom-friendly businesses and area non-profits. We were so happy to bring you an online meeting place where you could breathe a sigh of relief because you were hanging out with your people, other moms in NWA.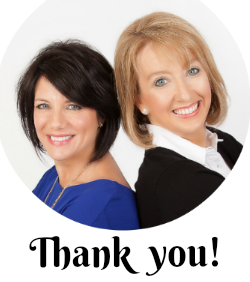 We want to say a huge THANK YOU, mamas, for liking, commenting, sharing, emailing, calling and otherwise supporting this website. We wanted it to be a place for you, and we're committed to being around for years to come so we can keep helping each other navigate life as moms in NWA.
We're in the trenches together and you teach us new things about momming every day. Our focus is on the whole mom, which is why we have features like:
On Your Mind (where you can send in anonymous questions to a local therapist)
Inside His Head (where the husbands tell it like it is)
5 Minutes with a Mom (where we interview moms like you in Northwest Arkansas)
Healthy Mama (where local docs help us stay well)
Kids Eat Free (because we need to hang on to our extra $$)
Mealtime Mama Recipes (because sometimes we all have to cook and need inspiration)
Local calendar of events (so you can find fun things to do with your families)
Friday 5 Weekend Planner (so you can make a plan for the weekend)
The Slightly Tilted Blog by Jen Adair (because she's a freaking hilarious entrepreneurial, home-schoolin' mama extraordinaire)
Beauty Buzz by Andi Douglas (because she serves up laughs with all her best beauty advice)
As Shannon likes to say, A new mom is born every day! And isn't that a huge thing, becoming a mom? And then everything that comes after that first "birth" day, which is just the beginning of this amazing journey called motherhood. We love that we get to go on this journey with you.
To celebrate our BIG BLOGOVERSARY, we're giving YOU a gift! We're giving away a huge Mother's Day package that includes:
♦ A Peaceful Rejuvenation package from Revive Medical Spa that includes 60-Minute Swedish Massage and a Signature Facial. It's a $135 value. This is their most popular package for Mother's Day and they have plenty of gift cards available for purchase. Husbands, if you're reading this, you might want to snag one of these to give your wife this weekend! They're also great for mothers-in-law, daughters, daughters-in-law and your own mama.
♦ A $75 gift card to enjoy a wonderful lunch, dinner or brunch at Bordinos Restaurant and Wine Bar. Bordinos is a great place to relax and let someone else do the cooking while you rest in the gorgeous atmosphere at the restaurant or out on the patio. In addition to lunch and dinner, Bordinos serves brunch from 10 a.m. to 2 p.m. on Saturdays and Sundays. Sounds like the perfect thing for Mother's Day.
♦ OK, no Mother's Day package is complete without delicious chocolate from Kyya Chocolate! The winner will receive Kyya syryp, a jar of Kyya's new (almond) spread and 2 delicious signature chocolate bars. FYI, Kyya has moved to a larger location across the street from the former chocolate factory off Highway 112 in Elm Springs. Kyya is another great option for Mother's Day gifts. Bon bons, anyone?
♦ We're so excited to be giving away a collection of "Hello Sunshine" watercolor prints from Paige Meredith Illustration & Fine Art. Paige is a talented local artist (and mama of adorable 2-year-old Sam) who not only creates art on paper, but is now branching out into textiles. Paige also has a podcast, where she talks about staying creative while also being a busy mom.
♦ Coffee. A must-have for busy moms, for real. And it's coffee from a great local company, Jammin' Java! You can get your Jam on at their location off the Fayetteville Square or at the Northwest Arkansas Mall. The winner will receive a gift card + a Jammin' Java mug filled with a great coffee.
♦ If you need something stronger than coffee, we've also got something for you to put that beverage in! Leo has hooked us up with two pretty cider glasses at his happenin' meetup place, Black Apple Crossing for this Mother's Day package. Black Apple is on Emma Street in Springdale and they are the state's only cidery. They have drinks like Gingersnap, Cardinal Kiss and Pineapple Upside Down.
WANT TO WIN? If you'd love to win this huge Mother's Day, here's how to enter: Just click on the word "comments" (right under the headline of this post) and scroll down to the bottom of the comments posted by other moms and tell us about someone in your life who's an AMAZING MOM. Is it your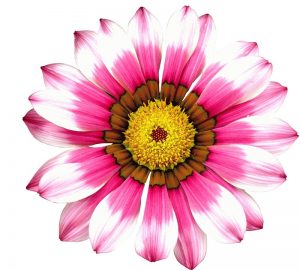 own mother, a friend who's struggling right now, or your mother-in-law who's just the best?
And if you don't mind us asking, what's your favorite feature on nwaMotherlode — or what would you love to see on the site in the future? We value your opinions!
You can also email your answer to us at giveaways@nwaMotherlode.com.
INCREASE YOUR ODDS OF WINNING: *Tell your friends and family about the giveaway! We'll give you an extra chance to win for every person you tell. Tell 50 people, get 50 extra chances to win!
Just be sure to put giveaways@nwaMotherlode.com on the CC line of your note so we can give you proper credit.
*Sign up for our newsletter. Our newsletter subscribers get access to the good stuff, including exclusive giveaways (like this one), information about local events, local mom interviews, recipes and more.
The nwaMotherlode newsletter is delivered straight to your inbox so you don't miss anything awesome. CLICK HERE to sign up. We won't fill your inbox with info, no worries. We only send out newsletters when there's something in it for you — and we know you'll be interested in hearing about it.
BE SOCIAL: You can also earn extra chances to win by commenting on our Facebook page, following us on Twitter or following us on Instagram. If you do any of those, just mention it in your comment or email so we can give you proper credit.
We'll choose the winner on Friday, so watch your inbox!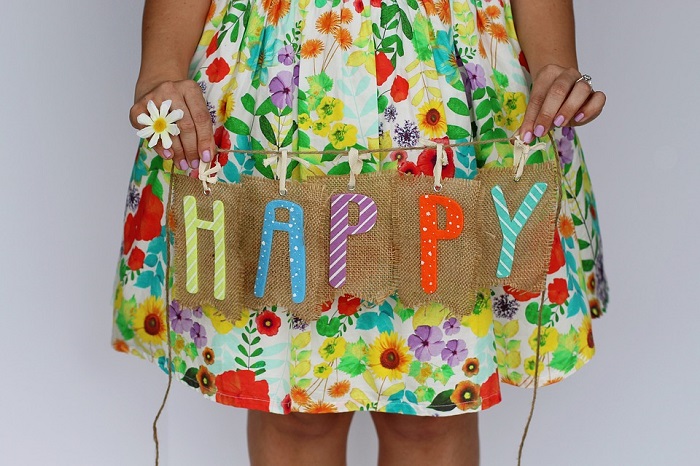 Save
Save
Save
Save
Save