Note from the mamas: Congratulations to Jenn Hipp, winner of this great Date Night package!

Anybody ready for a great night out with the husband or maybe your best mama friend? If your hand just shot up, then we have a giveaway package that you're going to love. It includes two tickets to the opening night performance of Memphis at the Walton Arts Center on February 5, 2013 at 7 p.m. and a dinner gift card at Hammontree's Grilled Cheese (cheese-alicious!).
ABOUT THE SHOW: First, let's start with what some of the critics say about Memphis. The Associated Press has called this show "the very essence of what a Broadway musical should be." And the show has won FOUR Tony awards, including the one for Best Musical. So with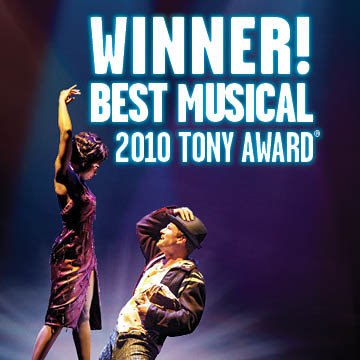 credentials like that, you know it's going to be a fun night at the theater.
This show is based on a story about underground dance clubs in Memphis, Tennessee during the 1950s. It's full of fame and forbidden love and has lots of explosive dancing, music and drama as it follows the lives of a white radio disc jockey who wants to change the world and a black club singer who is ready for her big break in show business. The musical is inspired by actual events.
(Please note that this show does have some adult content and situations, so this isn't one for younger kids.)
ABOUT THE FOOD: Oh my gosh, girls. If you haven't eaten at Hammontree's you are missing OUT. These grilled cheese sandwiches are definitely not what we're serving up to the kids at home.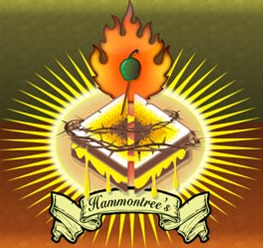 These bad boys are amped up. Here are a few of the grilled cheese choices: Parmageddon, Bries Company, The Scarlet Cheddar and Cheebacca. They actually have 15 different grilled cheese options including build-your-own.
Hammontree's also has gourmet hot dogs (for example, the Aloha Dog has smoked mozzarella and chicken sausage with grilled pineapple, jalapenos, teriyaki sauce and pepper jack on a Scali roll) and soups. They've also got sensational salads, classic melts — if you don't like all that fancy stuff — and amazing desserts.
The atmosphere at Hammontree's is really fun and they have outside seating. It's on West Avenue, just around the corner from Dickson Street.
HOW TO ENTER: To throw your name in the online hat for this giveaway package, we're asking you to play one of our favorite games called "Your Kid Did WHAT?" As moms, we all have a few stories that we tell our fellow parents about the time a kid blew our mind by doing something we never saw coming. These are the kinds of stories that get told over and over again at family gatherings.
For example, when my son was 2 years old and had just finished potty training (or so I thought), he peed in his Scooby Doo underwear while playing at Chick-fil-A, so he took off his wet pants and underwear, piled them in a corner and went right on playing completely nude from the waist down. When I glanced over to check on him in the play area, all I saw was his naked little butt cheeks and a few little girls gathered around to stare at his naked nuggets. I was horrified. Now… it's your turn. If you don't have a story yet about your own kids, you can tell us one that you've heard somewhere else or from your own childhood.
You can also email your answer to giveaways@nwaMotherlode.com to enter the giveaway.
If your story really cracks us up, we may use it (without identifying names so we can protect the innocent or not-so-innocent) during our daily radio show on Magic 107.9, which airs weekdays at 7:45 a.m.
HOW TO INCREASE YOUR CHANCES: Increasing your chances of winning is really easy. Just "like" our Facebook page, follow us on Twitter or Pinterest, or send an email to your buddies to let them know about this giveaway. Just be sure to put giveaways@nwaMotherlode.com on the CC line of your email so we can give you proper credit. You'll get an extra chance to win for each person you email. And let us know in your posted comment that you're a Facebook fan or Twitter or Pinterest follower so we can give you extra chances for that as well.
HOW TO NOT MISS OUT ON THIS SHOW: Our friends at the Walton Arts Center have raved about this show. They say it's one of those "Must See" shows of the season. So if you really don't want to miss out, call and get your tickets asap.  You can purchase them by calling the Walton Arts Center Box Office at 479-443-5600 or by clicking HERE to buy them online.
Good luck in the giveaway, and don't forget to like or comment on our Facebook page for extra chances to win. Hope you have a GREAT week!