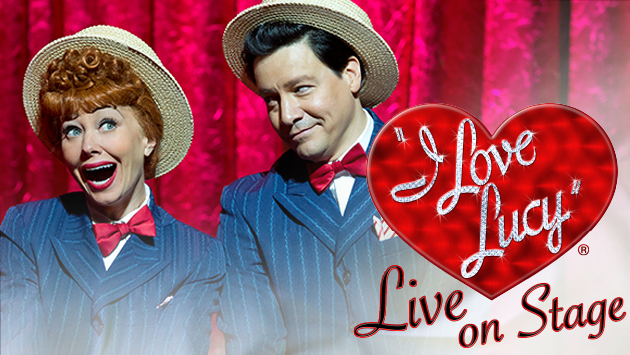 Note from the mamas: Congrats to Leigh Jones, winner of the four show tickets. Leigh said she LOVES Lucy!
Wouldn't it be fun to be in the audience while a famous TV show was being filmed?
And wouldn't it be extra fun if that show was the hilarious I Love Lucy show?
You're in luck! We're giving away 4 tickets to see I Love Lucy Live on Stage at Walton Arts Center for the opening night show on February 4th at 7 p.m. The show runs Feb. 4-9.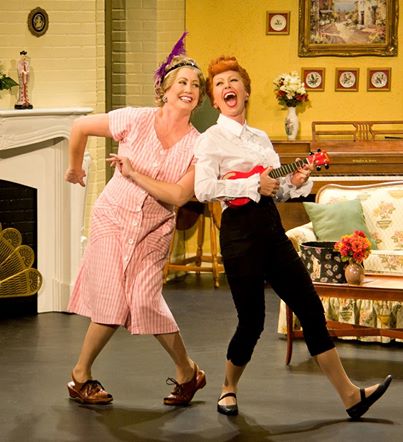 ABOUT THE SHOW: It's 1952 and you are a member of the Desilu Playhouse studio audience where you experience firsthand the filming of two hilarious I LOVE LUCY® episodes, complete with charming host, 50s style harmonies from the Crystaltone Singers and the side-splitting antics of America's favorite foursome – Lucy, Ricky, Fred and Ethel.
The show is highly interactive and we hear that appearances of the giant, flashing "APPLAUSE" sign they use during the show is definitely not necessary. This show is applause-worthy! It's suitable for all ages.
HOW TO ENTER: To throw your name in the online hat for the 4 tickets to the I Love Lucy Live on Stage show, click the words "post a comment" below and tell us about something hilarious that happened to you lately. Something that made you belly laugh (even if it didn't right away). By the way, if you haven't belly laughed much lately, this show is perfect for you. Laughter is good for the soul, after all 🙂
You can also enter the giveaway by emailing your answer to giveaways@nwaMotherlode.com.
TO INCREASE YOUR ODDS OF WINNING: If you'd like to increase your odds of winning these tickets, just share! Email friends and family about the giveaway and CC us so we'll be sure to give you credit. The email is giveaways@nwaMotherlode.com.
BE SOCIAL: You can also earn extra chances to win by commenting on our Facebook page, following us on Twitter or following us on Pinterest. If you do any of those, just mention it in your comment or email so we can give you proper credit.
TICKET INFO: Click HERE or call the Walton Arts Center Box Office at 479-443-5600 for more info on tickets to the show. This is gonna be a good one and you don't want to miss out.
Good luck in the giveaway!