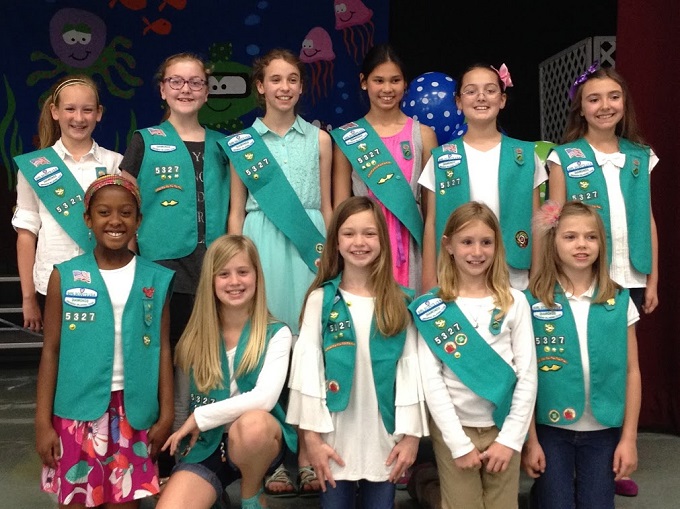 Guest post by Girl Scouts volunteer Amanda Coussoule
The school year has begun again (hooray!) and with it comes so many opportunities for our children to join new teams, groups and organizations. In our family, Girl Scouts is one of our favorite groups, and I can't wait for the coming year!
That's right, Girl Scouts – the 112-year-old organization that we all know a little (who hasn't eaten a Girl Scout cookie, right?), or maybe a lot (volunteers out there, props to you!), about. For an organization with so much history, it is still one of the most relevant activities for today's girls. We all want to raise a mighty girl, right? Girl Scouts can be a big part of that!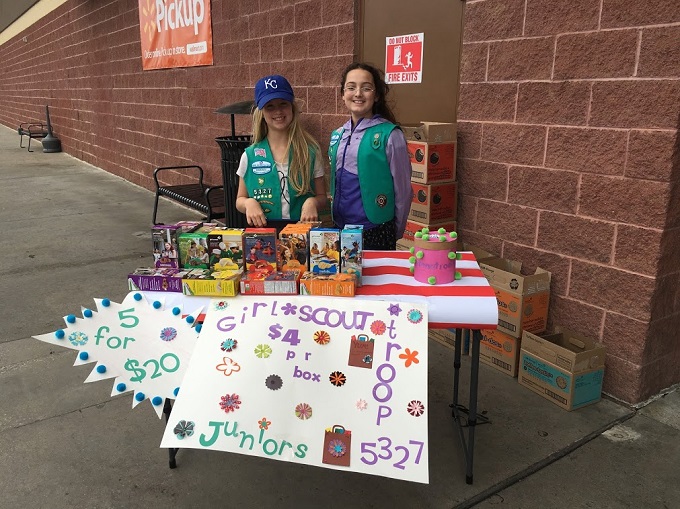 Girl Scouts officially exists to build girls of courage, confidence, and character, who make the world a better place. I have seen a transformation in my daughter as she's tried new things, met new people and had her eyes opened to the possibilities of her future. From traditional Girl Scout activities like cooking and hiking to STEM programs in computer programming, the opportunities are endless! Here are a few examples that my daughter's troop has done in the last year:
We discover our beautiful Natural State with overnight camping trips, sleeping in tents and enjoying S'mores around the campfire. The girls earn badges by observing the constellations, hiking some of our scenic Arkansas trails, paddling a canoe, searching for and finding geocaches, and so many other never-tried-it-before things.
The girls sell cookies – LOTS of cookies! They learn how to set and achieve goals through organization and hard work. They get to try on the roles of business manager and sales person, giving them confidence in themselves and possibilities for their future professional selves.
They participate in World Thinking Day, where each troop brings the culture and traditions of a country to life. Our children live in a fully connected world, and this unique Girl Scout activity helps them better understand how we are all unique but all part of the global community, too.
Field trips are a favorite, with so many different options right here at home. Dan Skoff took them on a tour of the KNWA studios before their cameo on the evening news! A badge workshop at the Amazeum; the climbing wall at Lewis & Clark; the Pumpkin Patch; and an evening of stargazing with experts at Hobbs State Park were terrific weekend activities, too.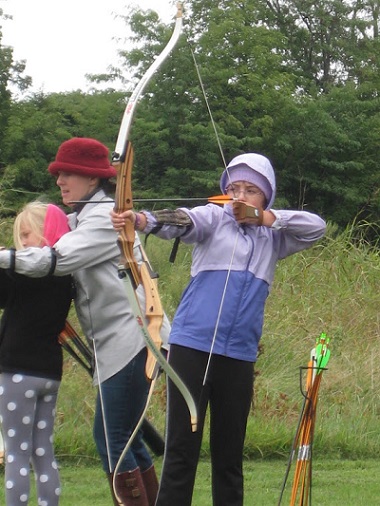 It's easy to see why girls can benefit from joining Girl Scouts, but adults can, too! As a volunteer for two years, I have gotten so much more out of this than I ever expected when I first dipped my toe in the parent-volunteer waters.
I've seen light bulbs come on as girls build Lego robots and program the computer code that makes them go. I've seen the confidence that's built from the hard work to exceed a sales goal. I've watched from arm's length as girls have successfully navigated the tricky personal relationships that come with the pre-teen years. I even got back in the water and earned my Lifeguard and CPR Certifications, building my own confidence that you're never too old to do big things!
Before you think, oh, I just don't have the time, let me encourage you that there are so many ways to volunteer. Yes, troop leaders are so important – they bring it all together and lead the way while teaching the girls to do the same.
Opportunities exist, though, from once-a-year involvement in helping girls at a meeting to supporting the local Council in its work with all of the troops in the region. If you have a heart for opening doors for girls in NW Arkansas, you can get involved in a way that fits your schedule and your expertise. Jump in with both feet – it is so worth it!
So dive right in! Sign your daughter, your granddaughter, your niece up. Then, join the fun by volunteering!
There are troops all over NW Arkansas, and you can even start one yourself – it only takes five girls and two adults to get started. And our local Girl Scout Council has all of the resources you need to get going. You can call 800-632-6894 (this is our NW Arkansas office!) or visit www.girlscoutsdiamonds.org to learn more.
There's no easy way to capture all of the things Girl Scouts do, so instead I will try to sum up what I see Girl Scouts to be: a place where girls of all ages can learn, grow, try new things, and see the possibilities of a world without boundaries. Be a part of it today!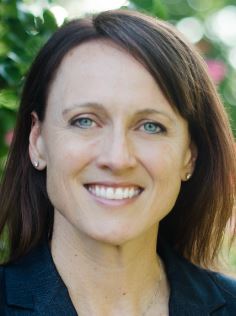 Amanda Coussoule is a mama of two who is also a serial volunteer! She enthusiastically fills up all of the free time left over after her job, her husband, her kids, and her running, with groups and causes she is passionate about.