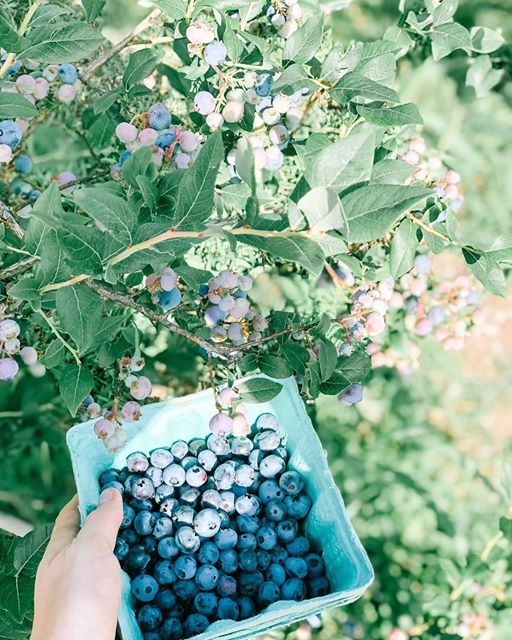 Mamas, I know we're all looking for activities that are fun, but also allow us to socially distance from other families.
Enter: berry picking!
There are some great patches around Northwest Arkansas that are bursting with blueberries right now (some have strawberries, raspberries and blackberries, too).
Be sure to check out their Facebook pages in case they make announcements about hours or other pertinent information.
In no particular order, we've heard great things about:
The Berry Farm
In Bentonville, the Berry Farm is owned by the some really sweet folks. They've got an event coming up called Berry Fest Bentonville on Saturday, June 20, 5-8 p.m.
The 1st annual Berry Fest Bentonville is a U-Pick night of fun. Fill a bucket of fresh blueberries, bring lawn chairs, enjoy live music from local artists, and support local businesses by grabbing dinner at a food truck. Donations are encouraged at the door to aide in our continual efforts to empower families to alleviate poverty and prevent orphans in the farm's partnership with Help One Now.
Reagan Family Farms
Reagan Family Farms has blueberries and will offer the last strawberry harvest of the season TODAY (Monday, June 15, 2020). They have pumpkins and honey in season.
Bearing Fruit Farms
Bearing Fruit is a small family-owned blueberry farm located east of Fayetteville. They offer u-pick and "we pick" options. Beautiful setting and we've heard the berries are so sweet it's like eating candy.
Appel Farms
Veteran owned and operated, Appel Farms NWA grows a variety of produce as well as free range chicken eggs and pasture-raised pork. Limited strawberries. Lettuce, swiss chard, kohlrabi, squash, and zucchini.
Sta-n-Step Blueberry Farm
Sta-n-Step in Fayetteville is a blueberry, raspberry and blackberry farm with a season from June 1 to July 4th most years.
Neal Family Farm
Neal Family Farm is a blueberry and blackberry farm in Rogers. You you can make a reservation and get your own row.
The Blueberry Barn
The Blueberry Barn is in Rogers.
Vanzant Fruit Farms
Vanzant's, a family-owned fruit farm since 1949, has PEACHES! They're in Lowell.
Taylor's Orchard
Taylor's Orchard in Gentry also has PEACHES!
Did we miss your favorite fruit or veggie patch? Let us know in the comments!