If you're a foodie or love to learn about the history of food, FPL is hosting What's For Dinner?:  Evolution of Ozark Food Cultures.
Here's a rundown of events on Saturday, May 10, from Fayetteville Public Library:
@ 10am in the Walker Community Room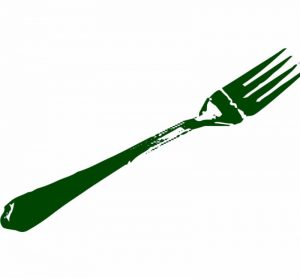 Start the day at our panel discussion on how the Ozark food scene has evolved from the pioneer days to the present day.  From the reliance on local farming and resources, to the emergence of our restaurant-centered communities, our speakers will explore the common culinary elements that link the past with the present and how food has shaped our entire community.
Panelists include:
Tim Nutt, Head of UA Special Collections and editorial board of Arkansauce: The Journal of Arkansas Foodways
Velda Brotherton, author of Arkansas Meals and Memories
Kat Robinson, author of Classic Eateries of the Ozarks and Arkansas River Valley
Pauline Arnold, with Ozark Natural Foods
Dutch Oven Cooking Demonstrations
@11:30am in the City Hospital Parking Lot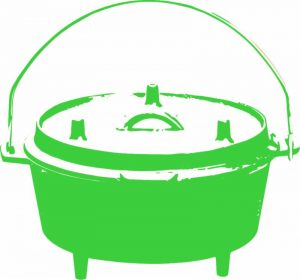 Explore traditional Ozark cooking at this Dutch Oven cooking demonstration. Participants will learn the history and importance that this cooking method offered previous generations and the versatility that it still offers to the modern cook.
Recipes From the Heart: Documenting Family Stories Through Our Links with Food – Writing Workshop
@ 1pm in the Walker Community Room
Suzie Stevens, owner/chef of Nibbles, will explore the powerful connections we make over food. This workshop will show participants the best ways to capture those memories and recipes in writing, so they can be shared with family, friends, and future generations.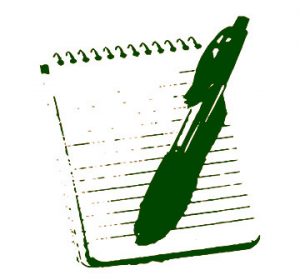 Flavors of the Ozarks eCookbook
In addition to the day of activities, the library is creating a digital eCookbook as part of a family recipe digitization project or a way to preserve traditional Ozark recipes throughout the month of May. The eCookbook will be added into FPL's digital archive and will be freely accessible from the library's catalog.
To create the cookbook, the library is encouraging the community to submit classic Ozark family recipes. The deadline for submission is Saturday, May 17, 2014.
Click here to read more about these events or submitting a recipe!