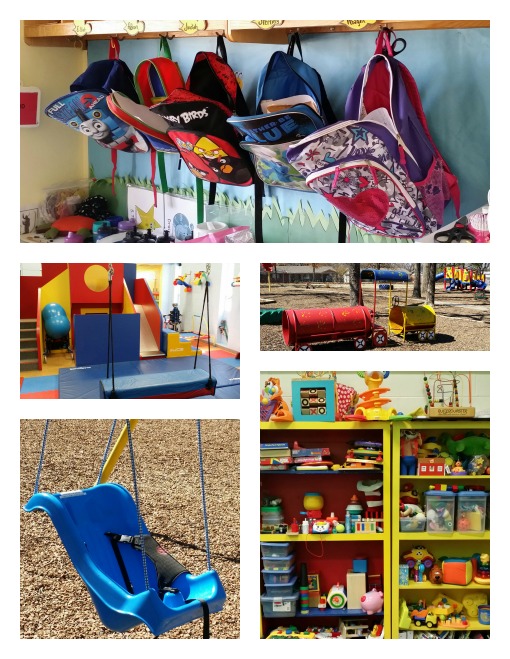 We took a little tour of the Elizabeth Richardson Center's Child Development facility in Fayetteville recently and left with a great respect for the work being done there, the people doing the work – and the kids they serve.
What a positive, uplifting place for kids who have developmental delays, disabilities, or in some cases, rare diseases. After the tour, we can imagine parents feel good about sending their kids there.
We met one little girl there who was born blind. She had us all in tears while singing Twinkle, Twinkle, Little Star. What a great singing voice! She also "read" to us in a braille book (she's only 3 and is still learning her letters). Y'all, this little girl is really blossoming with the help of her ERC therapists and teachers.
We also met a sweet baby who started at the Fayetteville center as a preemie. Now she's nine months old and makes sure everyone knows about it when she's ready to eat!
ERC has five total child development facilities in NWA (Springdale, Huntsville, Farmington and Siloam Springs) but the Fayetteville Child Development Center is where it all started in 1973. Actually, it got started in the basement of the city's First United Presbyterian Church in 1963 but became an official non-profit at the Woodland Street address.
Each center provides speech, physical and occupational therapies in a preschool setting with a state-approved curriculum to children six weeks to five years of age who have been diagnosed with a developmental disability or delay. Last year, ERC served over 300 children from low-income families.
One of the therapy areas we thought was awesome (and the kids agree with us) was the multi-sensory  room. Check this out: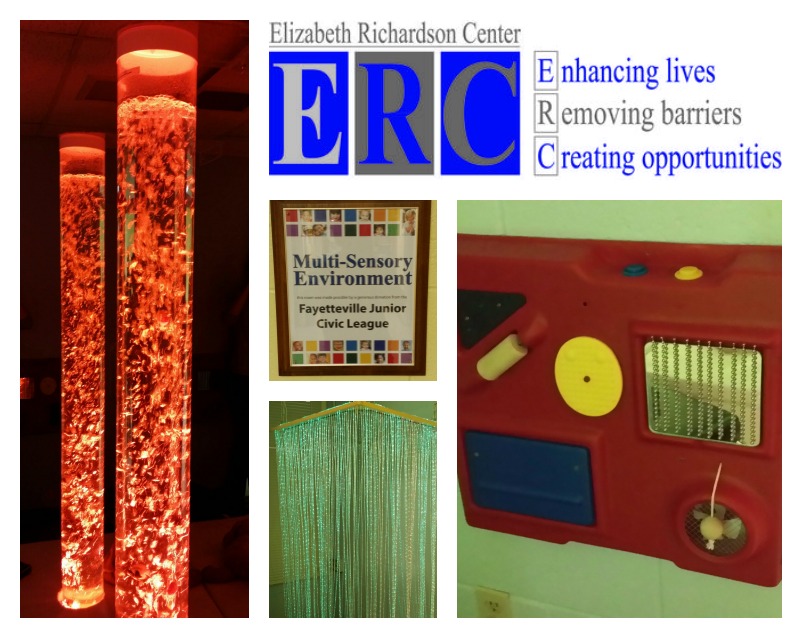 Everything in the multi-sensory room was made possible by money raised by the Fayetteville Junior Civic League. In a few months, ERC will have its annual Beach Bingo Bash and proceeds will pay for more sensory therapy equipment like this for the five child development centers.
The Beach Bingo Bash is a great charity event happening on July 11 at the UARK Bowl in Fayetteville.

CLICK HERE to read more about the Beach Bingo Bash event or to buy tickets.
Thanks for the tour, Amber and Kate! We appreciated seeing the Fayetteville Child Development Center in action and meeting your amazing staff and kids.