16 See, I have inscribed you on the palms of My hands;
     Your walls are continually before Me.  Isaiah 49:16 (NKJV)
By Bro. John L. Cash
I'm looking forward to Easter this year. In some ways, Easter is even better than Christmas. At Easter, we experience all the joy without any of the hustle and stress. I love it even more with each passing year.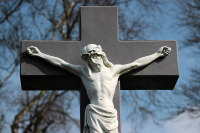 But in our haste to get to Easter Sunday, we need to be careful not to "skip over" Good Friday. There would be no joy of Jesus' resurrection without first having the horror of His crucifixion. The empty tomb was preceded by the crown of thorns — and the nails.
I love babies — particularly when they are my babies. Many years ago, the Lord gave me two fine sons.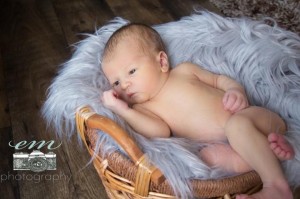 Last week he gave me a fine grandson. Whenever I hold a baby, I love to look at his hands and feet. There's really nothing more precious and beautiful in the world than the hands and feet of a child — particularly my child.
And in this simple fact, the love of God the Father is made manifest in a way we can understand. God loved the hands and feet of His Son, but He loved us more. He allowed wicked men to pierce the hands and feet of His Child.
And in another simple fact, the love of Jesus the Son is made manifest. He stretched out His hands and feet to those who swung the hammer because of His great love for us. His hands and feet were pierced for everyone — even those who didn't even want a Saviour.
This week, let's make the preparations for the holiest and happiest Easter ever. But don't forget to take time to give thanks — especially for all the hands and feet.
Photo credit: Elizabeth Michelle Photography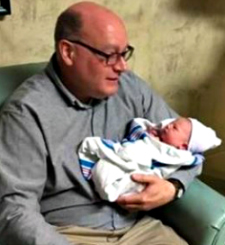 Dr. John L. Cash is the "Country Preacher Dad." He was raised in Stuttgart, Arkansas, and has spent the last 31 years being a country preacher in the piney woods five miles south of the little town of Hickory, Mississippi. (Until recently he had a desk-job at a public school, where he used to teach Latin on closed-circuit-television.) He and his lovely wife, Susan, live in the parsonage next door to the Antioch Christian Church (where it's been a windy week.) Their kids include Spencer (age 25), his wife Madeline (age 25), and Seth (age 22), and his wife Leanne (age 21). You can send him a note at brotherjohn@ilovechurchcamp.com.
Save
Save
Save
Save
Save
Save
Save
Save