¶ Behold what manner of love the Father has bestowed on us, that we should be called children of God! Therefore the world does not know us, because it did not know Him. ~ 1 John 3:1 (NKJV)
By Bro. John L. Cash
I overheard a television program the other day on which they were discussing "dysfunctional families." That got me to thinking. I've been working around people a long, long time. In my whole lifetime, I don't think I've ever seen a perfectly "functional" family. Have you?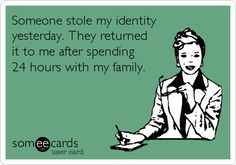 Did you ever stop to consider that the families we read about in the Bible would fall into the "dysfunctional" category? Adam and Eve had two sons, and one was good and the other was wicked. Noah had a drinking problem. Abraham, Isaac, and Jacob all showed favoritism in the raising of their children. St. Peter had a sick mother-in-law. St Paul and his sidekick Barnabas had a parting-of-ways over their dealings with Barnabas' nephew John Mark. King David's children didn't get along with him—or each other—at all. And these examples just scratch the surface. I'm sure you can think of other examples from Scripture.
So, try not to feel too bad about your drunk uncle, your aunt who's been married 6 times, or the first-cousin that you'd never let into your house except for the fact that you share the same set of grandparents. The Biblical record shows you that you're not alone in having a few offbeat family members. 🙂
Have you noticed that we have a lot more tolerance with the quirky behavior of our relatives than we would have with the idiosyncrasies of random people off the street? That's because we're related by blood to our kinfolk; somewhere back in the family tree we share a common father with them. And since this is true with our earthly families, I believe we certainly should have a lot of patience with the people in our "church families." After all, we're related by the blood of our Saviour to all Christians — and we all share the same Heavenly Father.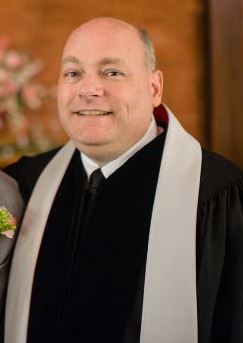 Dr. John L. Cash is the "Country Preacher Dad." He was raised in Stuttgart, Arkansas, and has spent the last 29 years being a country preacher in the piney woods five miles south of the little town of Hickory, Mississippi. (On week days has a desk-job at a public school, where he used to teach Latin on closed-circuit-television.) He and his lovely wife, Susan, live in the parsonage next door to the Antioch Christian Church (where the Preacher hopes his kinfolks don't count him as one of their crazy relatives.) Their kids include Spencer (age 23), his wife Madeline (age 23), and Seth (age 20).